Can someone tell if you look at their Facebook a lot?
Hey folks! Welcome back to one of my new amazing resources that will provide you with more value.
In this article I'm going share with you, Can someone spy on your Facebook account?
Well, Facebook is a well-known term.
Started back in 2004 by Harvard students now has a massive in terms of audience, data, and revenue.
It's the biggest tech company these days.
Facebook is the largest social networking website where you can connect with your friends and family.
You can make new friends.
You can chat with them.
You can share your day-to-day life with your loved ones.
Facebook helps people to stay connected.
Facebook allows you to do many things.
You can make new friends, you can follow them, you can make a Facebook page for your company and brand, you can create a Facebook group and it may be private or public, totally depends on you.
Learn more about Instagram:
Can I Search a Person by Photo | Image Search?
How do I make my Instagram like a Pro
You can play games on your Facebook account too.
Since its launch, Facebook has now become many features.
You can do a lot more things to stay productive and engaging with your audience.
In this article I'm gonna share with you knowledge, is there any way to identify who views your Facebook account now?
Well according to Facebook there is not any such thing to spy if someone looks at your profile now.
Not even Facebook and third-party applications have access to spy.
If there is an application that claims so you can immediately inform Facebook because maybe the application just wants to get access to your personal information.
Read more article
What are the Positives and Negatives of Instagram
How Do I Create an Instagram Account
Claim to that particular application:
1. First, go to your profile and click on the top right down arrow key as shown in the image below.
2. Then you have to go to the settings tab.
3. After that, you have to click on the apps and website tab and scroll down below.
4. Now you have a list of apps that you have logged in to. If you logged in with any such third-party application you can easily find that application here.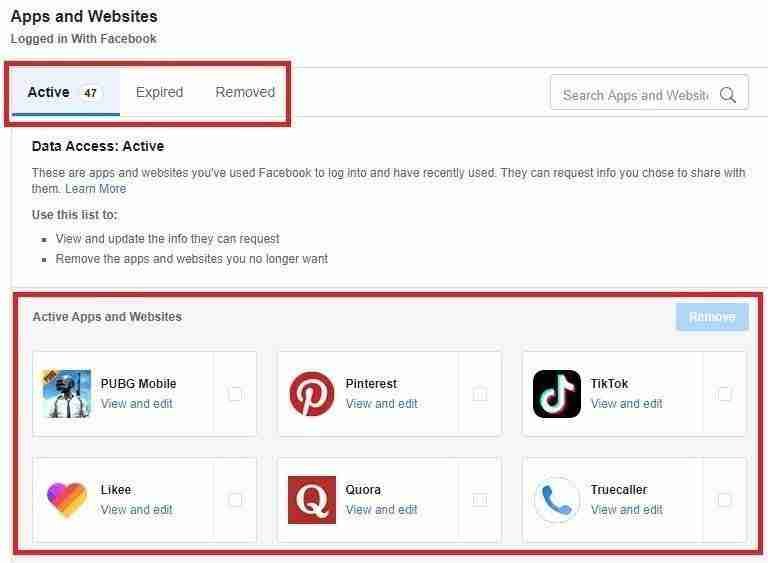 5. Now you can choose that particular application and click on the send feedback tab link.
6. After clicking on the link you'll see a popup that has multiple options you can select an appropriate option and can send you negative feedback with that application.
These are the steps that you can follow to send your feedback about that particular application.
Well after so much research from various resources, I can say that there is not any legit way to look at who actually views your profile.
You can see on Google there are so many fake results are there.
Many people making fools but my friend on Facebook officially announced that there is not any way to look up because of some privacy reasons.
This means there is no way.
Rather than this, you can check out who you view the most frequently.
Here are the simple steps that you need to follow:
1. First, go to your Facebook profile and then click the right button on your mouse.
2. After clicking on the right button you have to click on the view page source button.
3. After clicking on the view page source button you'll find a new tab with codes.
Now you have to click the button Ctrl + F button on your keyboard and you'll see a search box at the top right of the window.
4. Now type in the search box InitialChatFriendsList.
You will find all the friends list in the form of some kind of code.
These codes are arranged in the form of the priority of your chat list.
You can say the most liked friend will come up on the list the very first and so on.
Conclusion:
So after concluding the session, I can say that there is not any such thing that can allow you to spy on who actually views your Facebook profile.
Facebook officially announced in one of its articles that there is no such thing as spying on this.
If you still have questions please comment below.
If you like my article please comment below.
Share this content it will take less than 5 seconds. Peace!