What is m >< Facebook?
Hey folks! Welcome to one of my new hot topics about Facebook is the M version of Facebook.
We are aware today is the time of mobile phones.
Most of the users use Facebook on their cell phones.
There are some limitations if you want to use the mobile version on your cell phone.
You have to download the Facebook application, right? Well, not completely true You can even use Facebook without downloading the app.
If you try to use Facebook on your browser then most probably you'll see the desktop version on your cell phone.
The desktop version of your cell phone will not fill up the full screen and you may face issues in using Facebook.
Here is the solution, now you can log in to the mobile version of Facebook from your cell phone.
For using the mobile version you have to go to your internet browser and visit the site m.facebook.com.
After visiting the website you will see Facebook just compatible with your cell phone.
Learn more about Instagram:
Can I Search a Person by Photo | Image Search?
How do I make my Instagram like a Pro
Here are the steps to use the m version on your phone: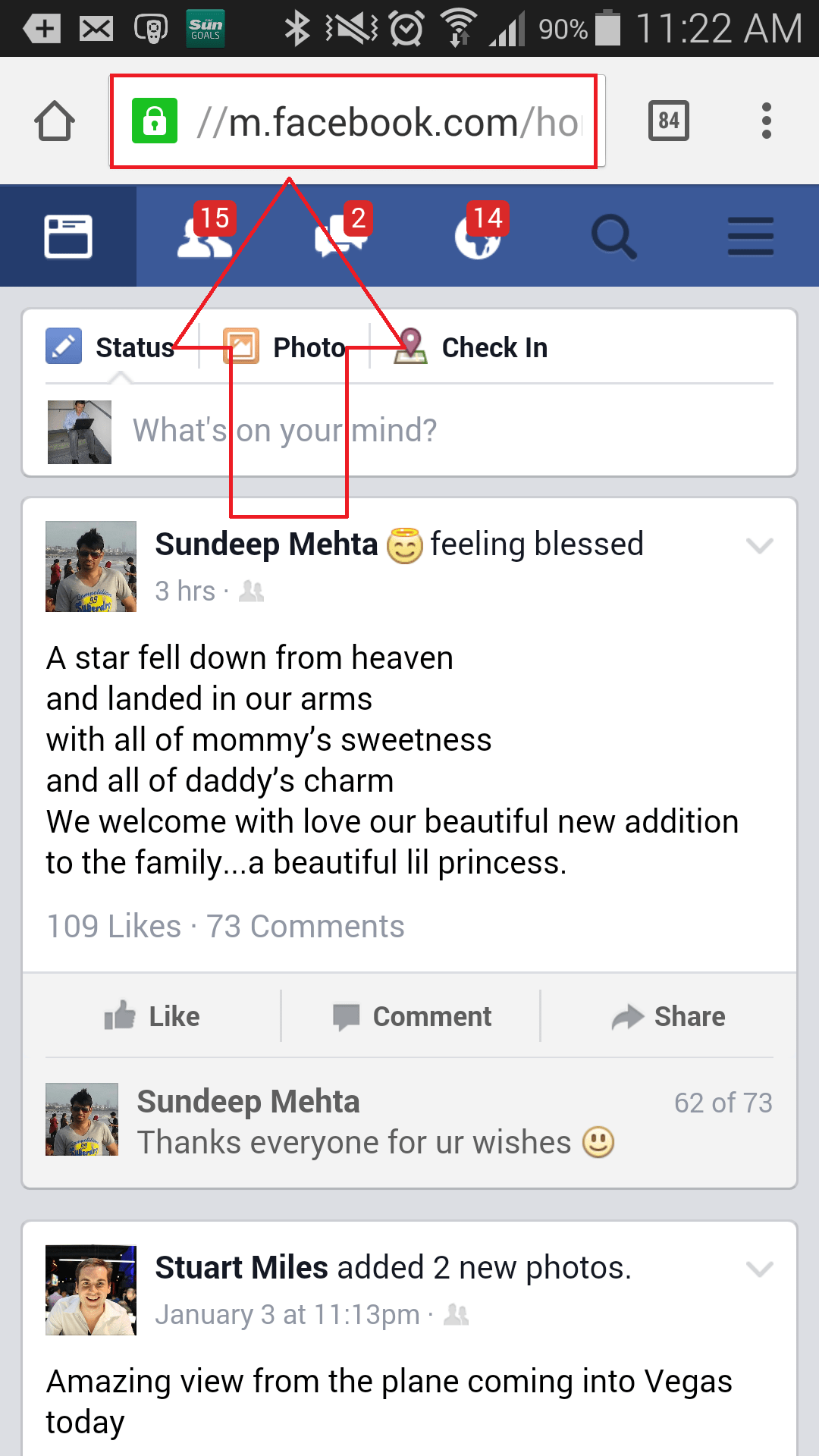 1. Visit m.facebook.com on your cell phone. The Facebook mobile version will load on your cell phone.
Now you can make an account if you don't have one.
2. You can also log in to your mobile version of your Facebook on your smartphone.
3. You can use your Facebook just like you're using the Facebook mobile application.
It's a mobile-friendly interface.
You can easily like, share, and comment.
You can text someone just like you do on the Facebook application.
4. The mobile version of Facebook is pretty easy to use.
The interface of the mobile version seems to be like you're using Facebook in a mobile app.
M version of Facebook helps you to log in to your account just like you're using the Facebook mobile app.
You can share the content, like the content, and can chat with anyone.
Even you can play games.
Now there is another M on Facebook that you need to consider.
It basically belongs to a messenger.
If you ever used the virtual assistant.
A virtual assistant is basically an AI-based software that understands the voice command processes your query and provides you with the relevant results.
Take the example of Siri. Siri is a virtual assistant in Apple phones.
To access the virtual assistant on your iPhone all you need to long-press the home button.
After pressing the home button you can see Siri ask you questions about what you want to ask.
Just like Siri, there is an assistant in the Facebook messenger application.
It's messenger assistance.
You can ask it anything whatever you want.
It will find out the solutions and provide you with relevant results.
A virtual assistant helps you to ease your life.
It can help you to automate most of the tasks.
Are you looking for a better assistant so that you can ask for everything you need?
Messenger assistant is the best thing that you can start using now.
Read more articles:
What are the Positives and Negatives of Instagram
How Do I Create an Instagram Account
Conclusion:
So after concluding the session, I can say that there are basically two types of M.
The first meaning of M is the mobile version of Facebook and the second one is the messenger virtual assistant.
If you still have any questions then you can ask me in the comment down below.
I hope you get the best answers from the article.
Please leave your valuable feedback. Don't forget to click on the share button.
It will take less than 5 seconds of your life can give us more value and encouragement. Peace!