How Do I Create an Instagram Account?
Hey folks! Welcome to my blog post.
Here in this article, I'm gonna share with you about Instagram.
How to create an Instagram account and how we can use it effectively?
Instagram is the most popular web-based application.
Instagram is used for connecting friends and family.
If you want to market your products and services then this is the best platform for you.
Instagram was founded in 2010.
The company has more than 1 billion active user databases as of June 2018.
Here in this article, I'm gonna share with you how to create your Instagram account and how to post on Instagram.
A step-by-step guide to creating an Instagram account (Android and IOS Applications).
Learn More:
Best Instagram Fonts Generator Websites | Instagram Fonts
Instagram to Video Download | IG Video Downloader
1. The first step is to download the Instagram application from the Play Store or App Store.
Go to your Play Store or AppStore, search for Instagram, and download the application on your mobile device.
2. After downloading the application now you have to open the application and create an account if you don't have an account yet.
Click on the Create a new account. Now you have to put the email address or mobile number to get registered on Instagram.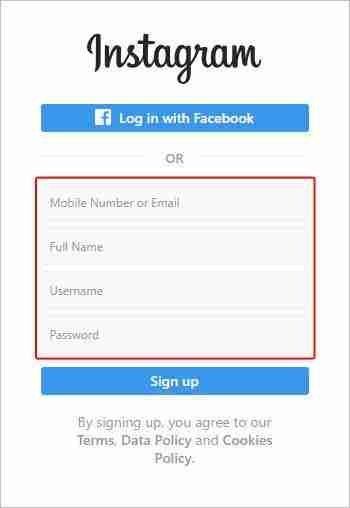 If you have a Facebook account then you can also sign up using the Facebook credential.
3. After signing up you need to put all the details on your Instagram account.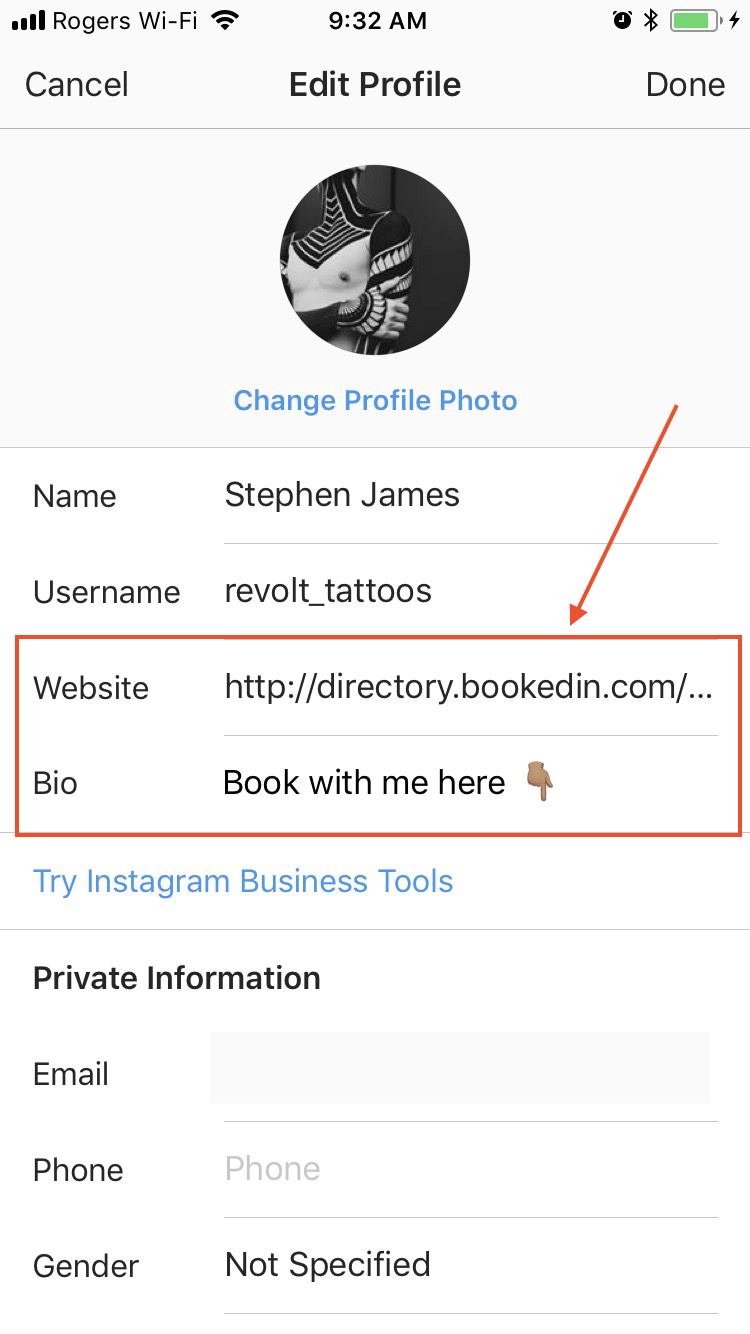 Create a username, fill in your bio, give your website link, etc.
After filling out the complete details now your account is registered. congrats!
4. After fillup, the details put an attractive Instagram DP. DP should be clear and HD.
Now you're a registered user of your Instagram account. Now you can post on Instagram. Come to the PC or Laptop. Here I will explain how to make an account from a laptop or PC.
1. The process is almost the same. Go to www.instagram.com. After that, you need to register your account if you're not a registered user before.
2. Now you have to sign up by using email.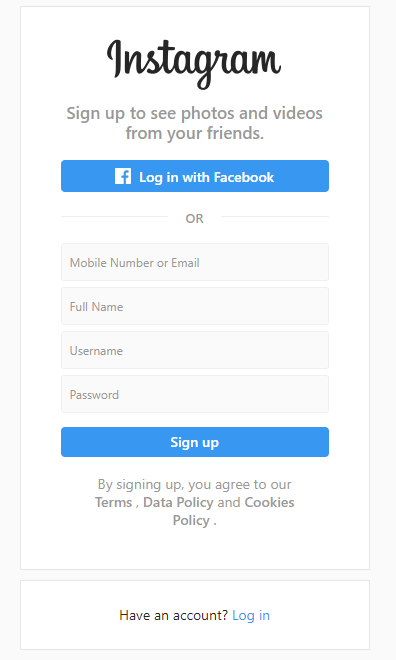 Put your email address, create your username and password, and then click on next.
3. If you have a Facebook account then you can directly sign up by using your Facebook account. After signing up, you need to fill up your complete details.
4. Put your DP. DP should be clear and attractive.
Want to learn more about Instagram?
What should you not do on Instagram?
Can You Use Instagram Without an Account
Fill up your bio, give your website address if you have one, etc. Now you are almost ready to do your first post on Instagram.
In the future, if you forget your Instagram password then you can reset it by using your email address or mobile.
So these are the methods that you can use to register on Instagram either on your laptop, mobile, or PC.
After making an Instagram account, you can even sync your phone contacts on Instagram so that you can get those people who already using Instagram.
Even you can connect your Facebook account.
It will also help you to identify the people who are already on Facebook and also using Instagram.
You can follow the people you already know.
If you know someone's Instagram username then you can search for that person in the search area.
You can easily find them, add them to your Instagram list, and follow them.
You can search for a particular hashtag and can analyze the posts.
While you open the Instagram account you will see the four icons at the bottom down.
The first icon is the home icon where you will get the feed updates from your following.
The second one is the search icon where you can search whatever you want hashtags, people, location, media, etc.
The third one is the plus icon where you can add the media and post directly to the Instagram feed.
The fourth one is the heart-type icon that shows the notifications coming from various activities like following, comments, tags, etc.
Last but not least is the profile icon where you can see the details of your Instagram account.
Here you can see the full details of your profile. Your DP, bio, name, username, media, stories, IGTV, etc. If you still have any doubts then you can ask in the comment section below.
Now we will discuss how to use Instagram. How it can help us?
Read More Stuff:
How to Find Someone on Instagram | Find Friends
Look at Someone's Instagram Stories Without Knowing Them
My first Instagram post:
1. First, you need to open the application. Then you need to click on the middle of the button plus the sign button to get access to the media library of your smartphone.
2. Now you've to choose the picture or video you want to share with your Instagram followers.
3. After selecting the picture or video you have to upload it on Instagram. After that, it will ask about the content you want to post.
4. Now you need to put the hashtags and description of your post. You can tag others to get better reach if your Instagram account is new.
Always use relevant hashtags but don't use too many competitive hashtags.
5. After following the above steps now you can enable or disable your other social profiles like Facebook, and Twitter to share on these platforms.
It will increase your reachability. Suppose your friend on Facebook sees your post then he/she is most likely to visit your account and maybe he/she will follow you.
6. You can add a location in your picture to get notified of the local users.
I will help to get more followers into your Instagram account.
Now come to another part of Instagram. It's Instagram stories.
Its short status is just like WhatsApp and Snapchat features.
Instagram also introduces the story feature where you can add short statuses and people will see your status.
You can share whatever you want with your followers.
Here are the steps to share Instagram stories:
1. First, you need to click on the camera icon in the top left-hand corner.
Then you have to select what you want to share either pictures or videos.
2. You can create your content. You can share some type of text information with your Instagram buddies.
You can share the live video with your followers. You can share the boomerang video with your Instagrammer and a lot more.
3. Instagram stories are a great way to get in touch with your Instagram folks! If you want to get engage with your friends and family then the Instagram story is a great way to get in touch with them.
If you want to share long videos just like the video-sharing platform YouTube DailyMotion, Vimeo, etc.. Then it's entirely possible on Instagram.
Yes, you heard it right. Instagram introduces a new feature called IGTV also known as Instagram TV. If you want to share long videos then you can easily share them with IGTV.
So here is an effective guide for beginners.
Now you can easily create an Instagram account and share your day-to-day life with friends and family.
Conclusion:
So after concluding the session, Instagram is a great way of connecting with your friends and family.
Not even normal people even brands also use Instagram to promote their products and services.
Instagram has a great number of user databases. You must join Instagram now.
If you still have any doubts you can ask in the comment down below. We will try to avail as soon as possible. Best Wishes!
Tell me do you have an Instagram account?