WhatsApp is a pretty well-known term these days.
If you're a smartphone user then most probably the first-ever application on your device is WhatsApp.
WhatsApp is a simple chat application.
You can download the application from PlayStore or AppStore for sharing text messages with your friends and family.
Like any other application, WhatsApp also belongs to the same category of sharing your text messages and doing audio and video calls.
Basically, this application is completely dedicated to the communication world.
Sometimes you may need to talk to your loved ones and constantly get in touch with them then this application can help you do that.
Now WhatsApp has lots of features, instead of sharing boring text messages, audio, and video calls, you can more explore the application.
You can share your live location, you can share the document files as well. You can create an account and can start using the application right on your device.
There are tons of competitors out there, still, WhatsApp is the only application that is used by not millions even billions.
Now WhatsApp has more than 1.5 billion users.
You can imagine the database and the best part is the largest phone directory that has WhatsApp only.
Want to learn more?
Best WhatsApp Group For UPSC Aspirants
How Do I Find a Group on WhatsApp
The most precise information about yourself is your contact number, you can imagine how big WhatsApp is.
Again the topic, WhatsApp is so popular we know. Now the main question is there any API for WhatsApp that we can use for integrating into our service platform to provide a better experience to our customers?
Before deep dive into the details of this topic let's understand what API is and how it works.
API or Application Programming Interface is a communication medium that helps to communicate between various applications.
What is API?
Let's take an example, you're sitting in a restaurant and you call the waiter to take your order.
After noting down your order, the waiter takes your request to the main kitchen where your order will be processed. After preparing your order it reaches you again by a waiter.
The waiter you can consider as the communication medium between your request and order.
Let's deep dive into understanding the API.
Want to learn more?
How Can I Get Unbanned From WhatsApp
What Are The Best Things About WhatsApp
When you visit a website, you might see the SignUp buttons over there. When you click on these SignUp buttons you'll notice there is an option in most cases SignUp with Google or Facebook, Why?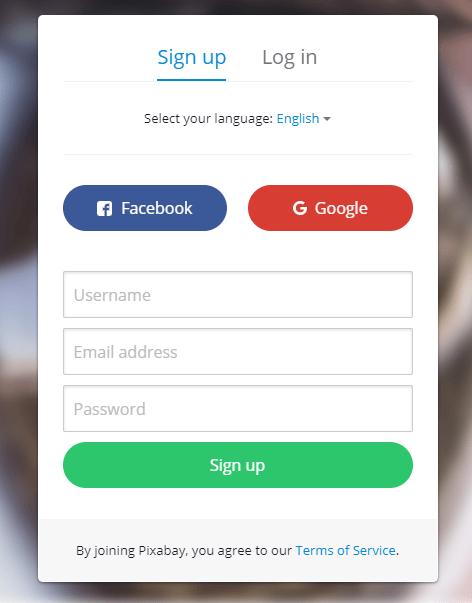 Because nowadays it's common to have a Gmail or Facebook account.
I hope you also have one. These SignUp buttons call from the API feature.
This means Google gave permission to use its SignUp button so that you can get access to their website without entering all the details.
It'll be easy for you to get SignUp from Google or Facebook.
When you'll get access to any API then there is an API key. That API key helps to track the activity of your website.
What's your website activity? You're not doing any illegal means on your website. These are all tracked by the API key.
Hope you understand about the API, Now move forward and see how WhatsApp can help users with the API.
WhatsApp API business model:
WhatsApp right now has a business API. You might be aware of WhatsApp for business applications.
You can also download the application from PlayStore or AppStore and can start using the application on your mobile device.
With WhatsApp for the business application, you can live chat with your customers and your users. You can ask them questions or they can also contact you.
WhatsApp application has the only API to send messages without even saving contact numbers. You can use this API to implement it on your website or application.
I saw and you might be as well.
You'll find the WhatsApp option on the business website, which means you can directly DM the concerned person of the company by clicking on the WhatsApp icon on that website.
Want to learn more?
How Does WhatsApp Make Money-Case Study
What Are Some Educational WhatsApp Hacks
It can also understand that Suppose you have a website or application and you want to talk to your customers about various things You can ask about your services, and how hows going, You can even talk to them and take feedback directly on WhatsApp and later according to that you can improve your products and services as well.
How about that? awesome right? Here is the role that comes out to be WhatsApp for business API.
There are certain terms and conditions if you want to use WhatsApp personal account API then you can implement without any API key by just a simple URL you'll find on WhatsApp's official website.

I agree it's not good to send bulk messages to unknown people.
If you're doing this then make sure you may ban using WhatsApp from the same number.
Sometimes this ban is temporary but if you violate the rules continuously you may get a permanent penalty for using the WhatsApp application.
Want to learn more?
Some Geeky WhatsApp Status Messages
Create and Join the Invitation Link of the WhatsApp Group
Instead of that I already told you, to use the WhatsApp personal API and allow users to contact you.
If you're using an open-source CMS like WordPress then you can consider using the plugins for implementing the WhatsApp button on your website.
I found this application on PlayStore.
Messages without adding number:

Simple yet powerful application.
Lightweight and the concept is simple.
You just need to install the application on your device, open the application and you'll see an input field.
Enter the number you want to send the text message or media file.
After entering the number it'll redirect you to the WhatsApp application.
Here you can type your message and also you can attach the media files as well. Make sure to do the same and then click on the send button and that's it, Your message will be sent to that user without even saving the contact number on your device.
Is it awesome without saving the contact number?
Yes, it's a simple WhatsApp API. There is a limitation in WhatsApp API, still, you can consider it and can use it for sending messages to unknown people without saving the number on your device.
Come to the application. This application is safe to use. You don't need to give access to your WhatsApp messages and contacts or any other function of your device.
WhatsApp for Business API:
As I already cleared a lot about the WhatsApp API, now come to the part of business API.
WhatsApp for Business API you can utilize on your website or web interface as well.
Many companies take advantage of live talking to their customers and customers can live track their orders, services, etc.
You can also implement your business WhatsApp account right now for sending updates and new policies or about your business updates as well.
If you want to get access to WhatsApp for business API then you need to visit the official website and ask for permission.
There are lots of third-party platforms also there, you can also submit your request to them as well.
Make sure this feature is paid by WhatsApp, which means you can get access to free permission but still it'll help you to get more close to your customers.
If you want to learn more about the WhatsApp Business API then I'll recommend reading the official resource.
You'll find tons of information out there.
Want to learn more?
Use WhatsApp on My Laptop Without Using My Phone
Cool WhatsApp Group Names Suggestions
Conclusion:
I hope you enjoyed the article. It's all about the WhatsApp API.
Make sure to use this feature on your web interface and also utilize WhatsApp for business API on your smart devices.
If you have any questions or suggestions make sure to mention them in the comment down below.
WhatsApp Business API is really amazing, not only for personal but for official use as well. Still, we can't get too many features but it's okay to be limited to these as well.