List of Instagram Viewer Websites.
Let's talk about a very popular social media platform, as all we know is Instagram.
As all we aware about Instagram, It's a photo and video-sharing application, where you can share your photos and videos along with relevant hashtags.
Before sharing the photos and videos you can apply attractive filters to get better engagement on your content.
People also use Instagram from an online marketing perspective.
Many brands already have an Instagram account and they constantly using it.
Instagram has built-in filters, you can apply various filters to your videos and photos.
You can share your stories.
The story section will allow you to share your photos and videos for 24 hours on your Instagram wall.
People can engage with your account and can follow you.
People can like your post, can tag their friends, and can share your post privately with their friends.
It has a Direct Message feature.
Instagram right now has more than One Billion registered users and 500 Million active users as per Wikipedia data.
So the question is, with such huge stats on Instagram why we shouldn't use it?
It's a huge number. If you are a brand or company you can easily market yourself to become famous within months.
There are some tactics you should use to become famous for it.
You have to use some tools to get a better engagement rate on your post.
Here in this post, we will talk about Instagram Viewer Websites.
You can search for popular accounts, posts, hashtags, places, etc. to become a decision-maker for your next Instagram post.
How you can implement the same tactics as in your post to become famous?
Instagram recently released a very new feature, now you can even post long videos.
It's IGTV also known as Instagram TV.
First of all, we'll discuss what an Instagram viewer is.
It's an online website, where you can see various metrics like which one is the most famous account and which one is the most famous post and places etc.
you can watch how many likes to post and who likes the post.
After analyzing these metrics you can be the best strategist for further judgment in the future for posting your content.
Ultimately content is king. Everything you see around the web is content.
You can even download the post.
Let's first discuss the top Instagram viewer websites that I mostly recommend.
You can use these websites for your content analysis while posting them on Instagram.
You can use these tactics to market your brand to become instantly famous.
You can drive traffic to your website or blog post.
Other social media websites like Facebook, and Twitter can also connect to your Instagram account.
Here is the list of the websites.
Let's discuss some sort about them: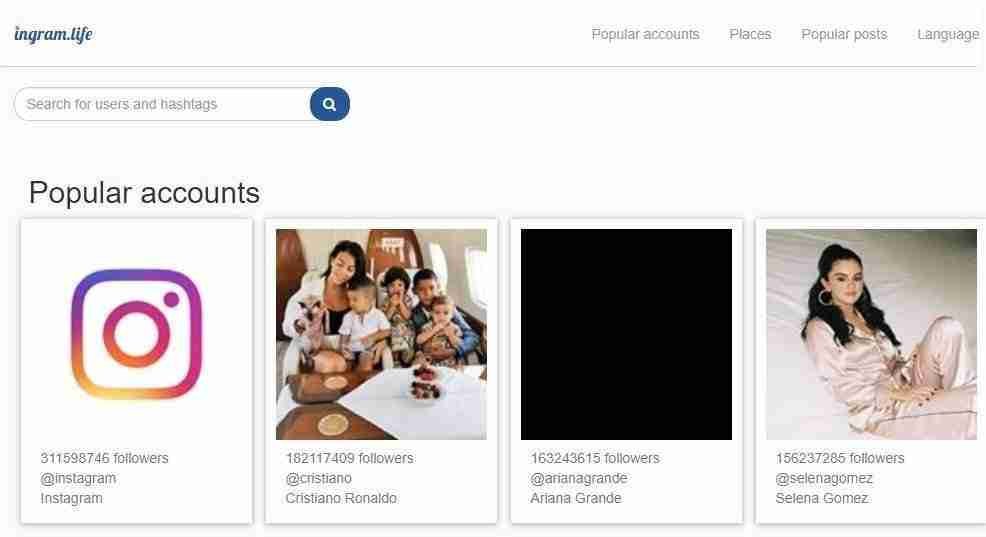 Yes, the first one on the list is Ingram. life.
It has an amazing feature of showing the most shared and loved content.
Even you can download the content and you can see the various hashtags and headlines used by the user.
you can even make a strong strategy for future sharing the content on Instagram.
You can even download the profile image of the user.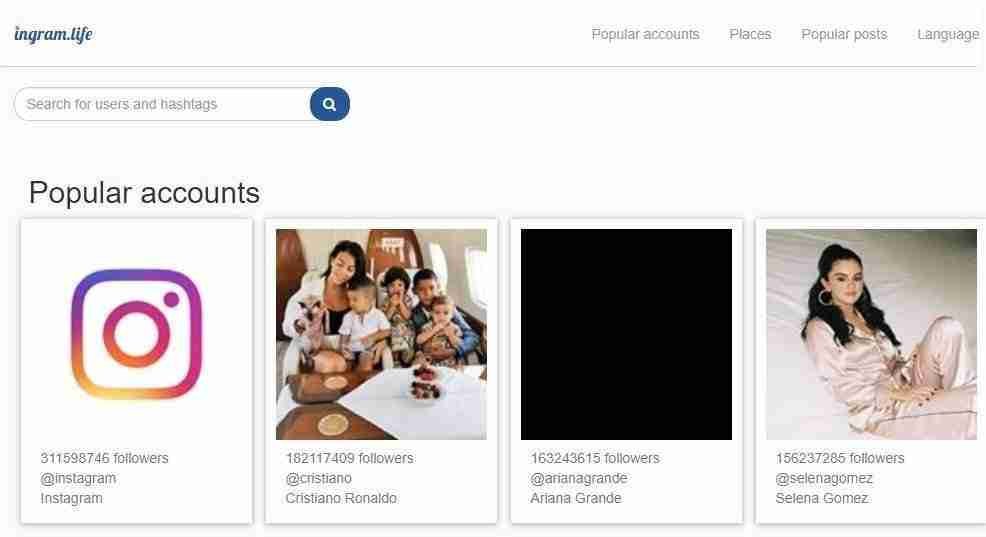 You can see the trending hashtags and posts also you can download them.
Ingram is easy to use. Here you can find a simple search feature where you can search for the user account and download the media.
You can check the status of the user how the account is performing etc.
The second one on the list is Instagram another very famous Instagram content-viewing website.
Here you can see Instagram's famous users, famous hashtags, videos, etc.
Even you can download them. Instagram is easy to use.
You can make your future content strategy after viewing the most famous or trending content and can download and analyze later and implement these tactics on your post will make an impact.
Also, Instagram will allow you to share on various social media platforms.
Suppose you want to post something on Instagram and want to make a great content strategy for that then you can watch the stats and implement your tactics to get a higher engagement rate.
The third one on the list is another Instagram metrics analysis tool.
It's highly recommended for marketers who want to promote their brand on Instagram.
It's an amazing metrics website.
You can even view the most famous countries with relevant hashtags and the most hashtags used for which particular state city and country.
Amazing metrics, you can analyze by Pikdo.
You can search for the profile and watch the most used hashtags and even the most used filter for that particular account.
You can even search the profile and content according to a particular location.
An amazing tool, You must try this to increase your post engagement.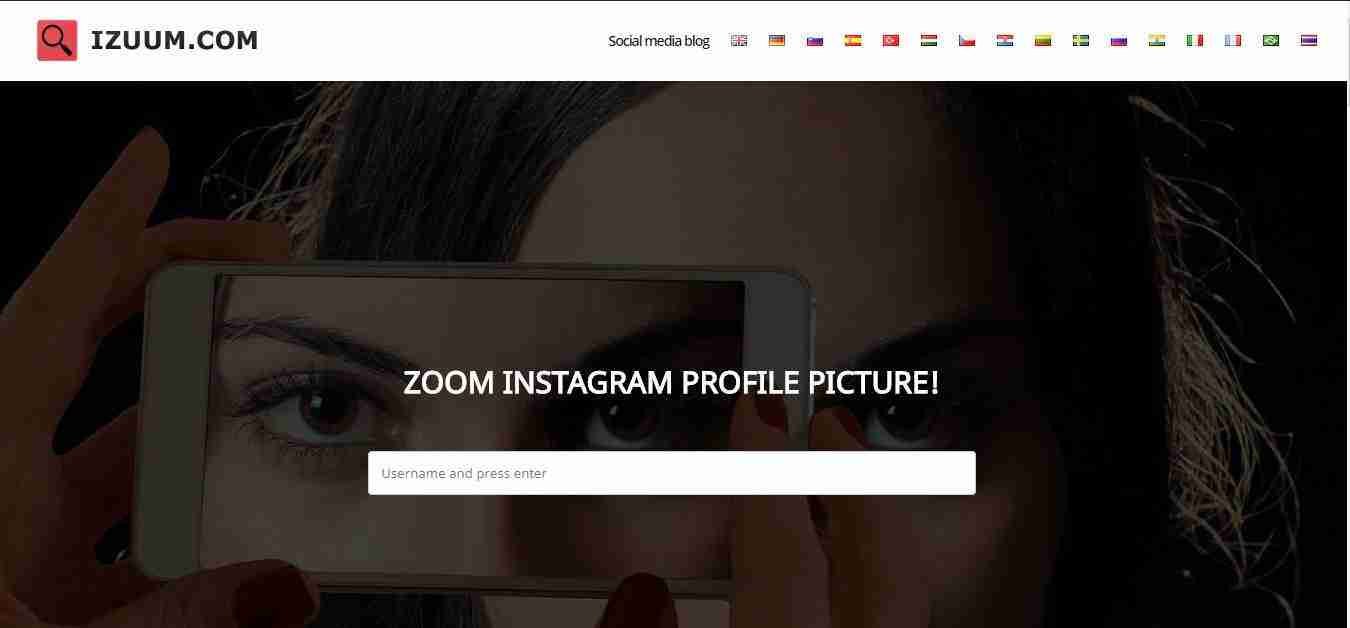 The fourth one on the list is Izuum another Instagram viewing website, where you can search for content and can download and see the various metrics.
It's basically for viewing the profile, and image, and downloading it.
It's another amazing tool.
If you ever tried to download an Instagram user picture.
You can't even zoom the Instagram DP, right?
Here is the tool that will help you not only zoom but also download the user profile DP.
Suppose you are searching for a user on Instagram and you suddenly find that user's profile pic epic now you want to save the user's profile DP on your smartphone or pc then you don't have an option for that.
You can't even download them.
Again suppose you go through your following stories and you find something interesting, How you will download your friend's story?
You don't have an option for that because Instagram doesn't even allow you to download the stories.
You can use this amazing tool to download the profile DP and stories.
InstaDP is an amazing platform where you can not only DP but also download the stories.
Suppose you want to download someone's story without knowing them then you can use this amazing tool.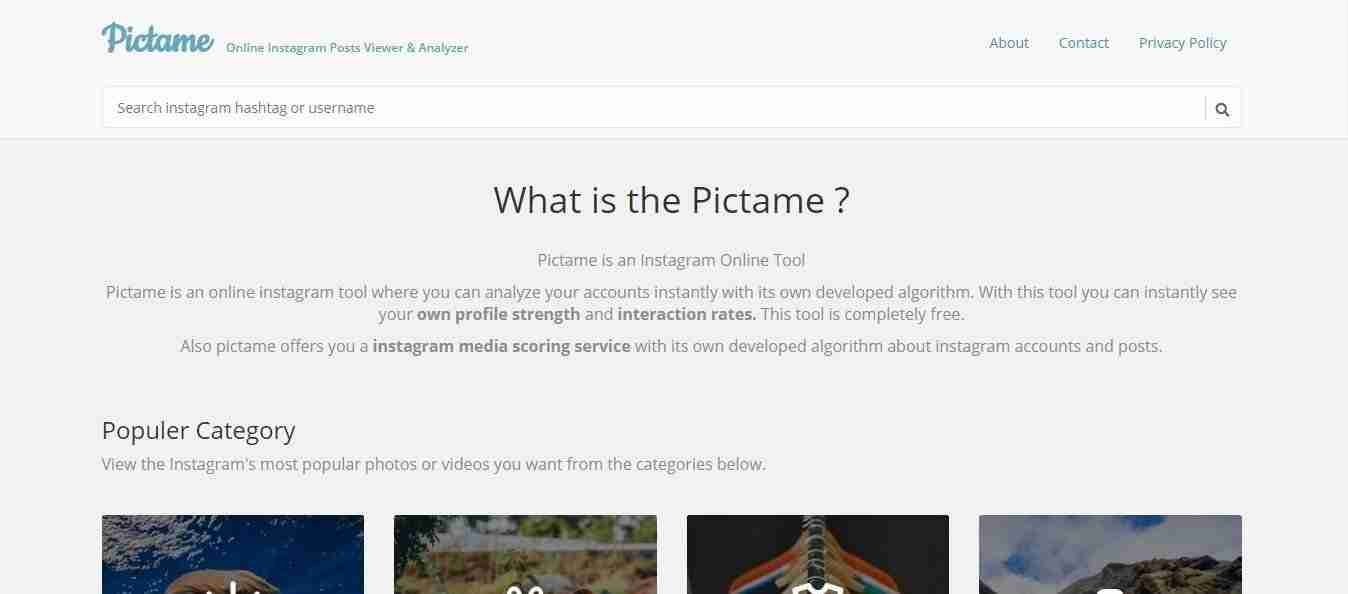 The picture is another one on our list.
It's also an amazing tool, you can check it out.
It also helps you to find trending posts and helps you to get better metrics for your posts.
You need to search for an Instagram account or you can also search for the hashtag.
You can see the popular hashtags around the web and can implement these hashtags in your posts to get a better reach.
Pictame will help you to give exact metrics that will work!
Did you ever try to look up a private Instagram account?
Yes, you can't view private Instagram accounts.
It's not completely true just because of some loopholes and bugs in the Instagram platform you can even view private accounts also.
For that, you don't need to download any tool and don't need to spend hours watching and looking at some other tactics or finding any code or script.
It's just simply by using this simple interface website.
You can easily do that.
Suppose there is any condition, you can't look up someone's account pictures and videos and you want to urgently watch them all then you have the option to use this amazing tool.
It does not even allow you to watch private content but also can download without even knowing the user.
Last but not least it's completely FREE!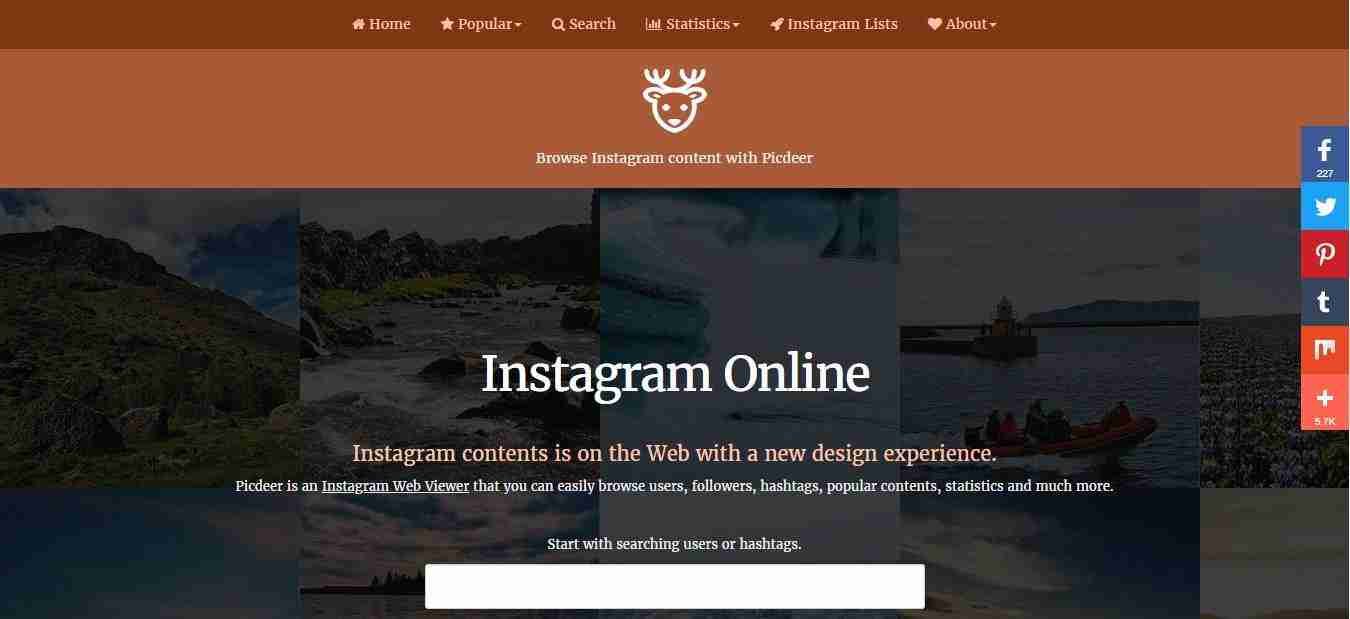 Another on our list is Picdeer is an again an amazing matric tool.
You can watch various matrics.
Picdeer allows you to see popular hashtags, and that perform best on Instagram.
You can even login with your Instagram account to see which of your posts perform the best, who follows you, or whom you are following back.
You can even watch the popular users on Instagram, can see your most liked post, most commented post, popular media, etc.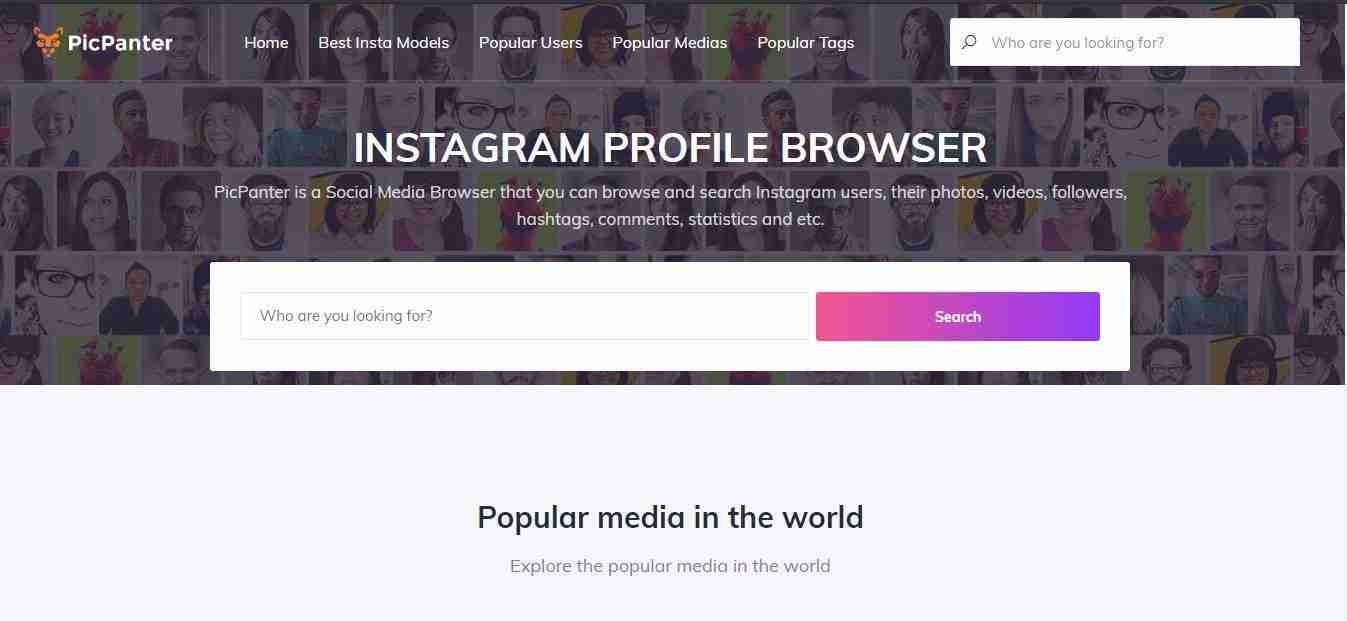 If you want to find an influencer for the promotion of your brand then Picpanter is the best place.
Here you can not only find the best influencers for your brand promotion but also get an idea of what to post, how to post, and what not to post.
In the popular section, you will find the model section these all are people you can contact for your brand promotions.
It's last on our list.
You can again use this tool to view the profiles that are set to be private.
This means that if someone doesn't want anyone will see their content like videos, photos, etc. then they can set their account settings to private.
Now, these tool roles come into play. By using this amazing tool you can't even see private content but can also download photos and videos.
So these all are the tools that I have discussed above.
There are many tools available on the web but majorly these are the most important and you can use them all.
They almost all are free.
With the help of these tools, you can see various metrics of the Instagram feed and can easily make a good decision for your posts.
Tell me what tools you use for your Instagram strategies.