How Content Marketing Works?
Content marketing is the most important and efficient way of marketing.
As we are aware content is ultimately the last source that we have to market for acquiring customers and users.
For those who don't know about the content and its importance, content marketing is the marketing process where we promote any type of valuable content in the form of information using Audio, Video, Text, Image, PPT, PDF, etc. any of the format called content.
Content can be marketed by any means of resources like TV, Radio, SMS, Social Media, Blogging, etc.
Well, all around you see everything is just content. If you want to convey some kind of information then it is only possible in the form of content.
Suppose you text someone for a meeting, coffee, lunch, etc. For anything, everything is content.
Content is a way of passing information, without content, a conversation can't be possible between two people.
Well, here we talk about how content can be marketed to get better revenue for companies.
How does content marketing work?
Here in this section, we will talk about how content marketing works for companies to get better ROI.
Well in today's world, almost all the companies in the world perform their content strategy.
From big brands to small startups without content, marketing is quite impossible.
Let's take an example, you want to sell some kind of software, now you come online, make your website, and list your software on your website.
Now the big task is to acquire the relevant customer to sell that particular software.
Here the customer will only attract to your product if they found value in your product.
You are not only in the market there are many substitutes for your products, if you can't value the target audience you can't sell the software.
Now here you need to acquire expert knowledge about your software and other related software.
You need to provide valuable information to your audience in the form of text, audio, video, gif, image, etc. These all are content.
Here is a better explanation of the history of content marketing by the Content Marketing Institute.
In almost all marketing tactics, you need content without the information or content you can't market your product and services.
There are the following types of tactics used for the market online.
Search Engine Optimization (SEO):
SEO depends on creating good quality unique content.
It's a process of getting organic traffic from search engines like Google, Yahoo, Bing, etc.
Without quality content, you can't promote your website Organically.
Social Media Optimization (SMO):
We are all aware of social media channels like Facebook, Linkedin, Twitter, Youtube, Instagram, etc.
Now the thing is that we need to post something on these channels to get audience attraction, that's again content.
Search Engine Market (SEM):
The search engine market is in the process of again getting traffic from search engines, but this time not organically but in a paid manner.
There is various ads platform like Google AdWord, Bing Ads, etc. Again you need perfect content to cater to your customer's various needs.
Now it is again possible with help of good content.
Social Media Marketing (SMM):
Social media marketing is a tactic of marketing something through a paid process.
It is again possible with the help of quality content.
Like Facebook ads, Insta ads, Youtube ads, etc.
Email Marketing:
Email marketing is all we are aware of acquiring customers with the help of shooting emails.
Now the thing is that you need quality information to mail your target customer, it's again content.
Why it's Important?
Now come to the point of why content marketing is important, here in this section I'll try to explain some points that will clearly explain why it's important.
Let's discuss one by one:
1. Gather customers and users:
If you already providing knowledge to your audience then you are the best industry player because nowadays information is everything.
People respect those who provide valuable information.
Your audience will trust you. In the form of content first, discuss the problem then talk about the solution and silently push your product.
People love to buy solutions for their problems. Create a need then push your product.
2. It's cost-effective:
Yes very true, if your content has quality then it can easily rank on the search platform and you'll get the best audience that will generate revenue.
If you can describe the problem well and can easily explain the solution then you are the best player.
Content is ultimately the king, always use quality infographics for explaining anything whatever you want.
It will get more and more shares. For that accuracy, you need to make a perfect strategy for your content and need to present the information creatively.
It will get viral don't need to push anymore.
3. Road map to success:
Let's move to some deep inside. If you can provide dream content to your audience then it can be a road map to success.
Content can be of any type, whether it can be text, image, and video. Be consistent in providing valuable content.
If you have a good frequency of posting quality content then marketing your product or service is quite easy.
Just look at this deep research B2B Content Market Research. How marketers are using these tactics to get better ROI.
These are the points that are clearly explained why it's so important.
How to create good content?
Now come to the point of how to create quality content. Here is the video of Mr. Neil Patel
It's a major point. You need to do deep research about creating quality content because it's not always easy to create something and share it.
You need to deeply research your audience's needs.
Now come Online. It's possible to deeply research the topics that are people looking for?
There are various tools to research like Google Keyword Planner, Google Trends, Buzz Sumo, etc.
These are the tools that you can use for deep analysis of trending topics and can make quality content.
By taking direct feedback from your customers and audience you can make future strategies.
Let's understand it by taking an example.
Suppose, you created a video for youtube to talk about some kind of issue then you advise people that you can do this to avoid it.
Now, in the end, you can ask your audience, if you like my suggestion please leave your valuable comments, read them, and reply to them.
It will create a connection between you and your audience.
What is the best platform for content marketing?
Here now I am going to tell you the best platforms for content marketing.
Various tools are available in the market but we discuss only the top 10 content marketing tools.
According to InfluencerMarketingHub
StoryChief

Hubspot

ScribbleLive

Percolate

Kapost

CoSchedule

Ceros

ClearVoice

Hemingway Editor

Acrolinx
You can read about these tools by following the above link.
How are companies using content marketing to get a better ROI?
Content marketing as I discussed previously is the key source of getting customers and audiences.
Small to big companies use content in the form of information for acquiring customers.
Content can be of any type of text, images, video, ppt, pdf, text document, etc. From big to small companies using content to share with their target audiences.
All around the web, you see everything is content, This content is shared by people and companies.
Nowadays making fan followers is not a difficult task because, in today's time, there are various social media channels like Facebook, Twitter, Instagram, YouTube, etc.
where you can easily grow your fan following by providing valuable information to your audience.
What are the best techniques for making good content?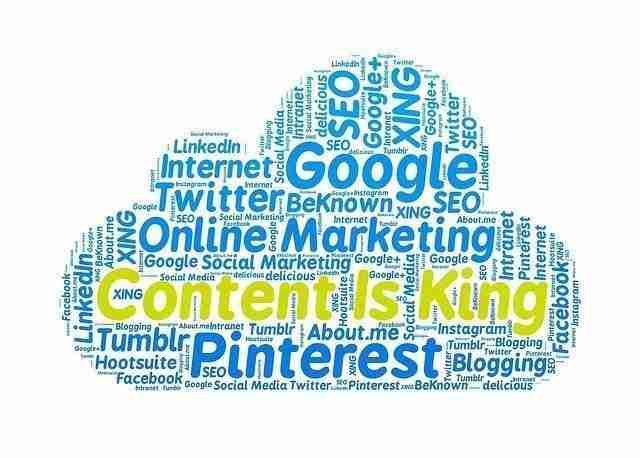 Well, there is not any specific technique to create good content.
Few rules that I want to tell here. Your first preference is your audience always, follow your audience's needs, and what they are looking for.
Always do deep research about the prospects and then share good quality content. It will surely help you to get maximum reach.
You can use various tools available online for creating quality content.
Some tools are paid and some are free. Always go for a premium because it will always put you in a rare group and you will feel like a pro.
Always ask for feedback from your prospect then make further content strategies.
Don't blindly create anything. Perform regular surveys on social channels to understand the audience's needs.
Tools for promoting the content:
There are various tools available to promote your stuff. Here in this section, we'll discuss the tactics for promoting the stuff
1. You can promote your stuff on social media:
Social media nowadays is the biggest platform where you can find your target audience.
You can promote your stuff there. Either you can do it for free or paid.
You can reach as many people as you want. You can apply so many filters to reach your target audience.
Tools like Facebook Twitter, Linkedin, Youtube, Vimeo, Dailymotion, etc. are tools that you can use to grow your audience and can increase your fan following.
2. Promote stuff by search engines:
Make a website and start sharing valuable information in the form of text, audio, video, etc.
Update your blog regularly and do its SEO. After a few days, your website will rank on search engines.
Your website will get traffic. You need to work hard because nowadays the competition is much high.
You need to stand out from the group then only you will get the results.
You can promote it by running paid campaigns also.
Here above I discussed the two tactics for promoting things.
How to become a successful content marketer?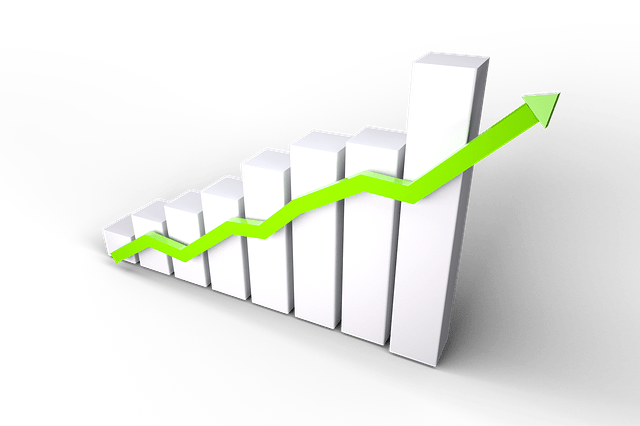 For becoming a successful content marketer, primarily you need to learn more and more, without learning you can't write quality content.
Suppose you are writing content about any topic then you have to deeply analyze that topic read blogs, and articles, and watch the video will surely help you to write a deep and comprehensive article.
Your article will definitely like by people. You will get more and more shares on social channels.
Conclusion:
So overall to become an industry player in content creation, you need to first become a learner.
You need to work hard. Analyze your niche and start studying things.
Gain as much knowledge as you can, research on a micro level will put you in a different group.