Instagram is one of the most popular social media platforms where you can create a free account and start connecting with your loved ones, friends, and families.
The platform has over 1 billion users and over 2 billion downloads on android and iOS platforms. Instagram allows you to share visual content like images and videos with your followers.
You can share images, and videos publically. You can like someone else posts and someone can like yours.
If you like someone's Instagram post then you can like the content with a heart like an icon below the post. You can leave a comment if you want to start a conversation with the post-author.
If you want to share text messages then Instagram also offers you to do that. Instagram allows you to connect with DIRECT MESSAGE.
You can send text-based messages, media files like images and videos, and even connect on audio and video calls.
Instagram also offers you to share stories on your profile. In order to do that, you need to open the account on your mobile device and you'll find a circle with a plus icon, on your profile.
Here you can share stories and can show your love to your followers.
If you're a business and want to promote your products or services then there is nothing like Instagram. You can create a free business account.
If you have a personal account then you can simply convert your personal account into a business profile.
An Instagram business profile is helpful to showcase your products and service to your target community.
If you already have an Instagram business account and want to promote your business with this account then you're at the right place.
In this article, I'll explain the best practices or efforts to take while promoting your business on Instagram. Here you'll get the best methods for Improving Your Instagram Marketing Performance.
If you want to improve your Instagram marketing efforts then make sure to read the article carefully in order to understand all points carefully.
Read more:-
Here are the points:
1. First thing first:
If you want to improve the performance of your marketing efforts on your Instagram business account then the first thing you need to do is to optimize your Instagram profile.
Make sure to provide the complete details of your Instagram profile.
Your business name should be clear on your business profile. Take care of your bio.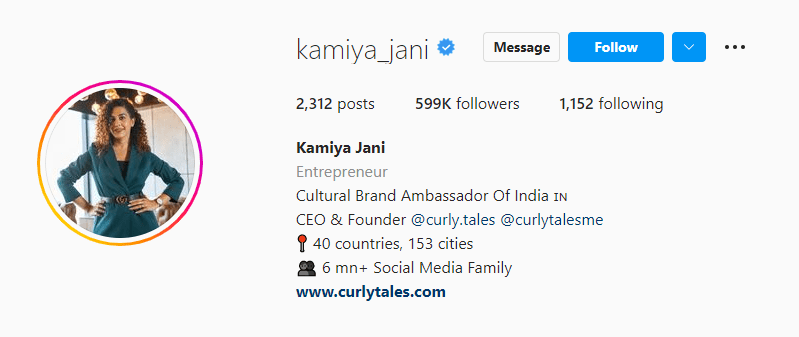 Make sure to provide full and descriptive detail about your business, your products and services, and contact details if someone wants to get in touch with your business along with the website page link.
Optimize every element of your Instagram business profile. Take inspiration from the other businesses what they're doing and what you can do to better represent your business with Instagram.
2. Consistent and quality:
Once you're done with the profile optimization the next step is to post content. You need to create a monthly calendar for your posts.
Posts should be appealing in colors that match your business theme color. Make sure to provide detail about the post or content before posting along with the right hashtags.
You can take inspiration from other businesses what they're doing and what you can do to engage with your Instagram community.
Take care of the Instagram post dimension. You can hire someone for creating daily creatives for your Instagram account. You can also do it yourself if you're already aware of the tools like CANVA or Photoshop.
3. Hashtags are important:
If you're looking to promote your business on Instagram organically then hashtags are the only way of doing this. Make sure to use the right hashtags that resemble or predict your business products and services.
While posting content on Instagram makes sure to use the right hashtags.
The hashtags that have a significant number of searches and a comparatively less number of posts are the best ones to use. For researching hashtags you can take advantage of various online free tools.
Make sure to go to these tools and research the hashtags related to your business, product, or service.
Read more:-
4. Engage with your audiences:
Most businesses doing the same mistake. If someone texts you or commenting you on your Instagram profile or post then do reply to their message or comment.
If you're not doing the same then you're repeating the same mistake as others are making.
Make sure to engage with others and reply to their queries, question, or any compliment they're giving on your IG profile.
5. Go live and answers the queries:
If you don't want to give an answer one-on-one then you have another great option is to collect the question and answer in a live stream.
You can schedule a live stream on Instagram and share it with your Instagram followers.
You can promote your live stream and can ask your audience the questions they have.
6. Collab with other businesses or influencers:
The best way to get tons of followers and engagement on your Instagram profile is to collab with other Instagram users who have a significant number of followers and want to collaborate for followers exchange or any paid means.
You can search for the same industry accounts and can connect with them with direct messages. You can ask for collaboration and can offer them money, benefits, or anything you can.
In this way, you can improve your marketing efforts and can reach maximum accounts.
7. Utilize your analytics:
Instagram offers analytics if you're using a business account. If you already converted or created your Instagram business account then you can find an option called analytics on your Instagram profile.
Make sure to hit that option and here you'll find all the analytics related to your Instagram account. Here, you can see which of your post get the maximum likes and comments.
You can find the right time to post the content and also which type of content your followers love the most.
After looking into your analytics, you can plan your Instagram post calendar and can schedule the posts on your Instagram profile or account.
8. Instagram ads:
If none of the above tricks or tips are working for you then the only way left is to promote or marketing is PAID promotion.
You have the option to run a campaign with your Instagram account.
For that, either you can directly run ads with your Instagram business account only or you can link your Facebook page to your Instagram handle and then can run ads with the Facebook Ads manager.
These are the ways of improving Marketing performance. If you have any questions or anything you may have to share with us then make sure to mention it inside the comments down below.
Read more:-
Bottom lines:
These are the methods of improving the promotion of your Instagram business account.
Make sure to carefully read each step and obey each point if you want to improve your performance in marketing your business.
Have any questions or suggestions then please write them down in the comments down below.
Take advantage of the free Instagram platform and start connecting with your customers or users. Share the love with your followers and spread the word with peace.