How to Direct Message (DM) on Instagram by PC or Laptop. Hello, readers! Welcome back to those who know about CoreMafia.
Here in this article, we will talk about a very popular social networking website we are aware of which is Instagram.
Instagram is the sixth most popular website on the internet.
If you want to connect with your friends and family then this app is just for you.
Nowadays Instagram is even more popular than Facebook.
Many big companies or industry giants already using Instagram for promoting and marketing their products and services Instagram.
You can easily add yourself as a brand or individual.
If you want to add your business then there is an option available called a business account or you can also join as an individual.
Instagram allows you to share photos, videos, direct messages, and stories even now you can send long videos via IGTV.
You can now even add longer videos just like other video-sharing communities like YouTube, Vimeo, Daily Motion, etc.
Instagram is available for both mobile phones and PCs.
If you want to use Instagram on your PC then it can be possible by accessing your Instagram account on your PC by using browsers like Chrome, Firefox, Internet Explorer, etc.
There is a limitation in using Instagram on PCs.
You can't send direct messages to your users.
Suppose you want to send direct messages and want to post something then it can't be possible by using Instagram on your laptop or PC.
You need to add some extra things to work out.
Well, don't worry In this article I'm gonna share with you the best tactics that will help you to stay more productive by allowing you to send direct messages through your PC.
Here we will discuss with both Windows and Mac.
As most of the users use these two operating systems we will talk about only these two OS.
Let's discuss first what a direct message or also known as DM.
Well DM is a direct message, which means you can send someone a message called a direct message.
Just take an example, If you're using any application it may have Facebook, Twitter, Instagram, etc. Now if you want to talk personally with someone then how is this possible?
It can only be possible by sending them a direct message.
A direct message can be sent using the same application.
How to send a direct message via the Instagram application?
If you want to send a direct message on Instagram by using the Instagram application then it's possible by the mobile application.
Visit your friend's profile, look at the three consecutive dots on the right-hand side then click on these dots and you'll find the option to send a direct message.
Just send direct messages, pictures, images, videos, stories, etc. anything you want to send.
Even you can send disappearing images that will disappear after 24 hours.
Now the question arises, We mostly use PCs to work on our personal and professional things.
Suppose you're working on your system and at the same time you want to send someone a message.
It may be possible, that he isn't in your contact on your phone and it's on Instagram and you want to send a DM to him/her without touching your smartphone how do you do it?
Well if you're using your browser to access your Instagram then it can't be possible to send the direct message through your browser.
You need to use something extra so here we will talk about that:
For Window:
1. For Windows 10:
Hey, congo! If you're using Windows 10 then it's easier for you to send a direct message through Instagram, How?
You need to download the Instagram application from the app store on your PC or laptop then you have to log in to it by using your Instagram username and password.
Open your Instagram account then send the direct message by your system.
Pretty easy right?
You can not only send the message but much more than that, Suppose you've to post something directly from your PC, it's possible by directly accessing the application.
Even you can add stories and upload videos.

You don't need to open your smartphone and then access your Instagram etc.
2. For all Operating systems:
Whether you're a Mac user or a Windows user, if you use this technique then you can send the direct message easily.
But the condition is that you've to have a business Instagram account and a business Facebook page then it will work. Look at this amazing Article.
You can visit the Facebook business creator studio where you can access direct DM and Instagram notifications.
3. Using third-party software:
Well, this software is very useful not only for DM on Instagram but there is something extra that you can use.
It's called the BlueStacks, an open-source emulator.
It's a free service that you can use in your Windows, Mac, and Linux OS to make it Android.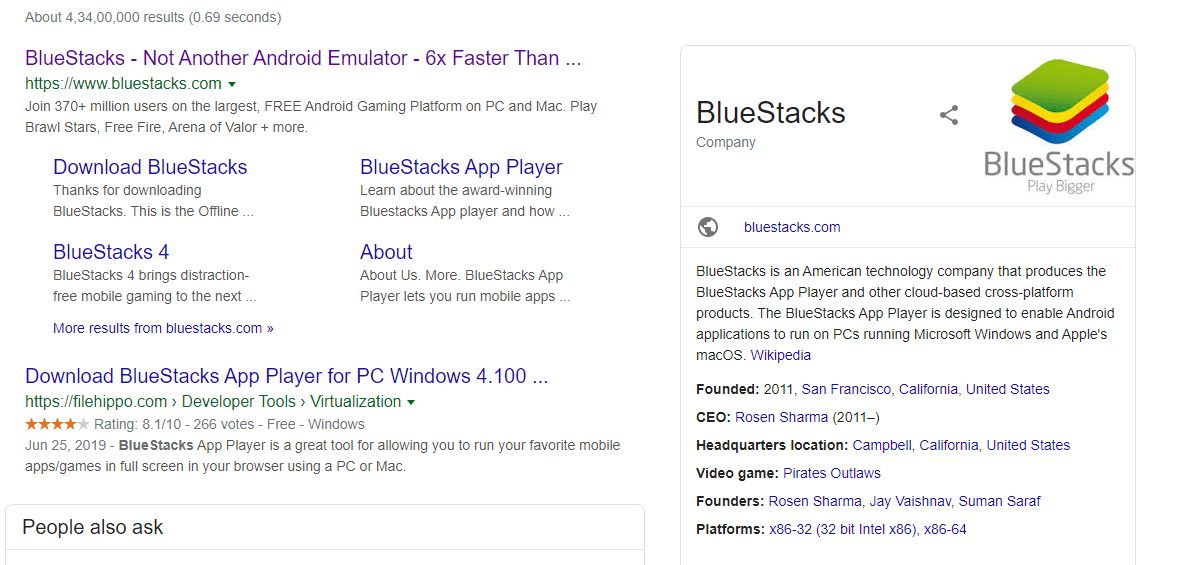 Wow right! Not only Instagram, now you can run every application of your Android or iOS on your laptop or PC.
How about that? Awesome right?
BlueStacks is easy to use but it's quite complex for low-configuration systems.
You need to have a high-configuration system for that.
You need to have at least an i3, 7th generation PC with 4 GB memory.
It's an emulator and you need to have at least a qualifying configuration so that you can run this application smoothly.
4. Chrome Extention:
You can use a Chrome extension called Direct Message for Instagram.
It's an amazing Chrome extension that you can use now to receive and send Instagram direct messages to your followers and friends.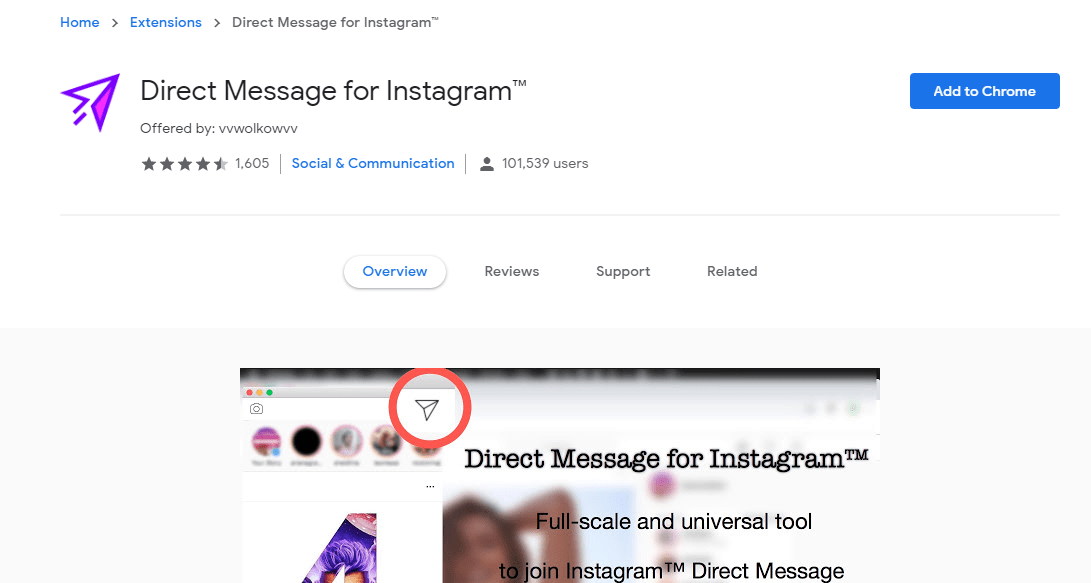 You can easily download this extension by visiting the Chrome web store and simply typing the name of the extension and boom you'll get the extension.
5. Use third-party software:
Hey, these tools not working for you as I discussed.
Don't be upset, here is the bonus application for you.
It's again an Open source You can use it to send direct messages to your followers or IG users, It's called IG: dm. Called Instagram direct messages.
Well, this is again an open-source application you can start using now to receive and send direct messages right from your computer or laptop.
It's available for Mac, Windows, and Linux.
6. For MAC users only:
Hey, are you a Mac user and you don't want these ways to send DM on Instagram Then there is another alternative for you.
It's called the Flume Application. Well, I never tried this application but it has a very good rating.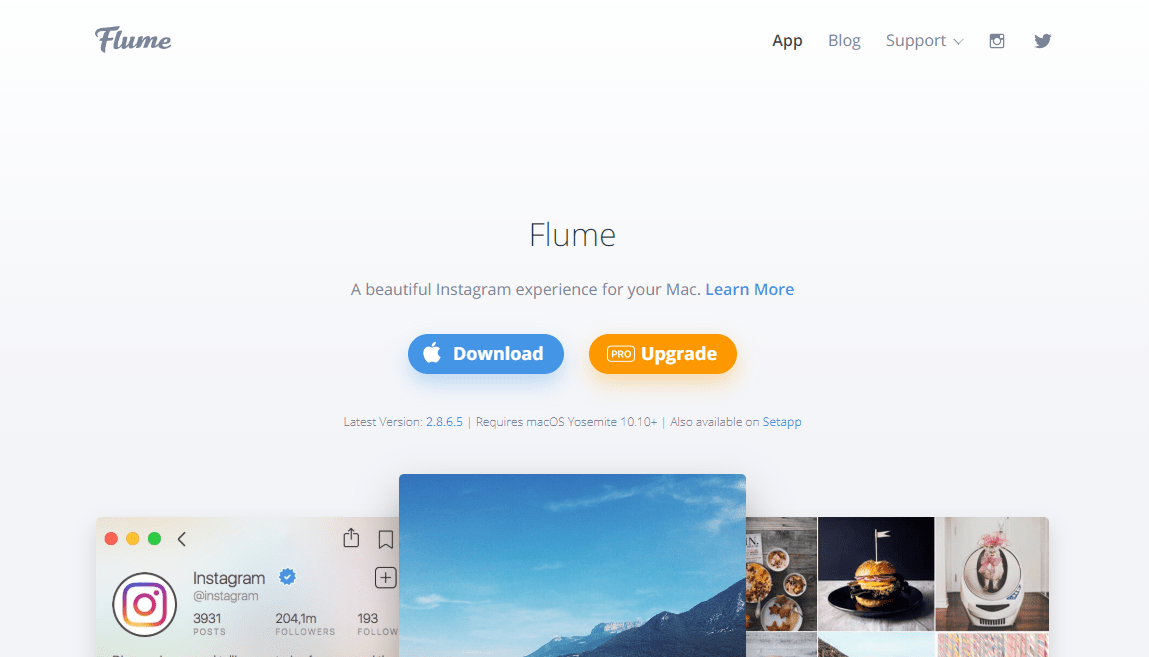 You can start using it now and by using this application you can send the DM to your Instagram users right from your Mac system.
So these are the ways that you can implement to send and receive direct messages to your followers on Instagram.
Learn more:
7 Ways to Make Money on Instagram
17 Rules to Get More Instagram Followers
Why aren't Hashtags Working on Instagram?
How to Lookup Who I Unfollowed on Instagram
250+ Instagram Captions You Can Use – 2019
List of Instagram Viewer Websites | Web Viewer
Conclusion:
So let's conclude this session.
You can send direct messages to your family and friends by using these amazing methods.
After doing too much research I covered up these things.
Hope you enjoy the article, if you've any questions then feel free to ask in the comment section.
I'll reply asap. Stay connected with CoreMafia and stay updated with the latest technologies tricks and tips. Peace!