The Google Play Store is an app marketplace and digital distribution platform developed by Google. It allows users to browse, download, and install Android applications from a vast range of categories.
This guide will provide you with an overview of the Google Play Store, its features, and how to use it effectively.
1. Set up a Google Account
To use the Google Play Store, you'll need to have a Google account. If you don't already have one, sign up for a new account at https://accounts.google.com/signup.
2. Install the Google Play Store app
The Google Play Store app comes pre-installed on most Android devices. If it's not on your device, you can download the APK file from a trusted source and install it manually.
3. Browse and search for apps
Once the Google Play Store app is installed, open it and you'll see the main screen with various app categories (such as Games, Social, and Entertainment) and curated lists (such as Editor's Choice and Top Charts). You can browse through these lists or use the search bar at the top to find specific apps.
4. Install and update apps
To install an app, tap on its icon, and then tap the "Install" button on the app's detail page. Once the app is installed, you'll see an "Open" button, which you can tap to launch the app. To update an app, go to "My apps & games" in the menu, and tap "Update" next to the app that needs updating.
5. Manage your apps and device
In the Google Play Store app, you can access your downloaded apps, check for updates, and manage your device by tapping the menu icon (three horizontal lines) in the upper-left corner. From there, tap on "My apps & games" to see a list of your installed apps, updates, and more.
6. Write reviews and rate apps
After using an app, you can share your experience and help others by rating the app and writing a review. To do this, go to the app's detail page in the Google Play Store and scroll down to the "Rate this app" section. Select the number of stars you want to give the app, and then tap "Write a review" to share your thoughts.
7. Adjust settings
You can customize your Google Play Store experience by adjusting the app's settings. To access the settings, tap the menu icon in the upper-left corner, and then tap "Settings."
From there, you can manage your account, adjust notification preferences, enable or disable auto-updates, and more.
8. Set up Parental Controls
If you want to restrict the content available to a child's account or set up purchase limitations, you can enable Parental Controls. To access this feature, tap the menu icon, select "Settings," and then tap "Parental Controls." Turn on the feature and create a PIN to protect your settings.
9. Purchase and manage content
To make in-app purchases or buy paid apps, add a payment method to your Google account. To do this, tap the menu icon, select "Payment methods," and follow the on-screen instructions to add a credit card, debit card, or other payment option. You can also manage your subscriptions and view your purchase history from the same menu.
10. Troubleshoot issues
If you encounter any problems using the Google Play Store, you can find help by visiting the Google Play Help Center at https://support.google.com/googleplay.
Remember to keep the Google Play Store app and your installed apps up to date for the best experience and to ensure you have access to the latest features and security updates.
Google play store is so much useful for finding all of your Android applications under one single roof. There are a lot of categories, you can select the best one of your choice and can install the application.
If you're looking to find some educational applications and you're not able to find the best one then you're at the right place.
Make sure to stay with me and read the article in order to get a better understanding of some of the educational applications. Just choose the best one and click on the INSTALL button in order to install the application.
Read more:-
Here are some of the best educational apps available on the Google Play store:
1. Duolingo – Popular app for learning new languages. It offers short, engaging lessons to help you learn Spanish, French, German, Chinese, Japanese, and more.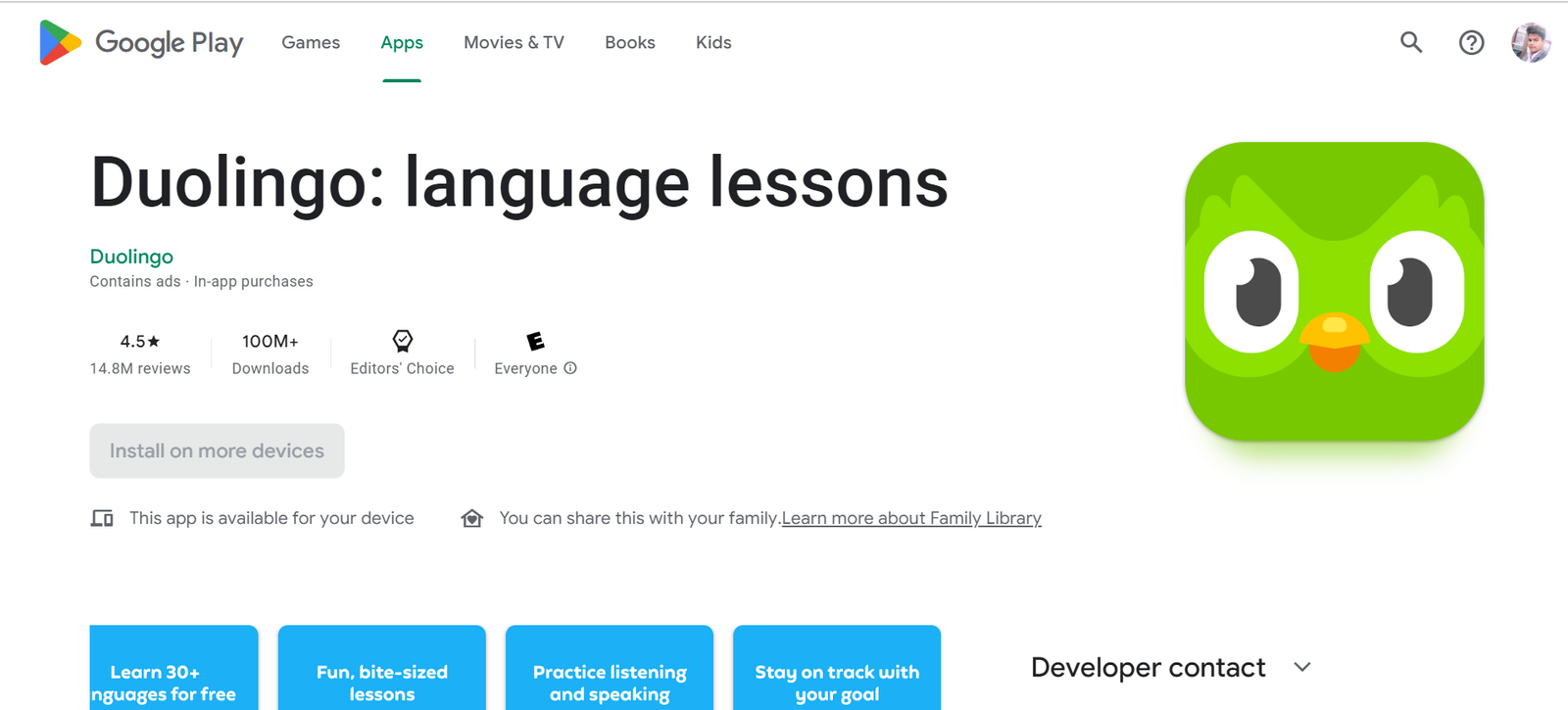 2. Khan Academy – Thousands of video tutorials covering math, science, economics, history, and more. Lessons for all ages from elementary school through an early college education.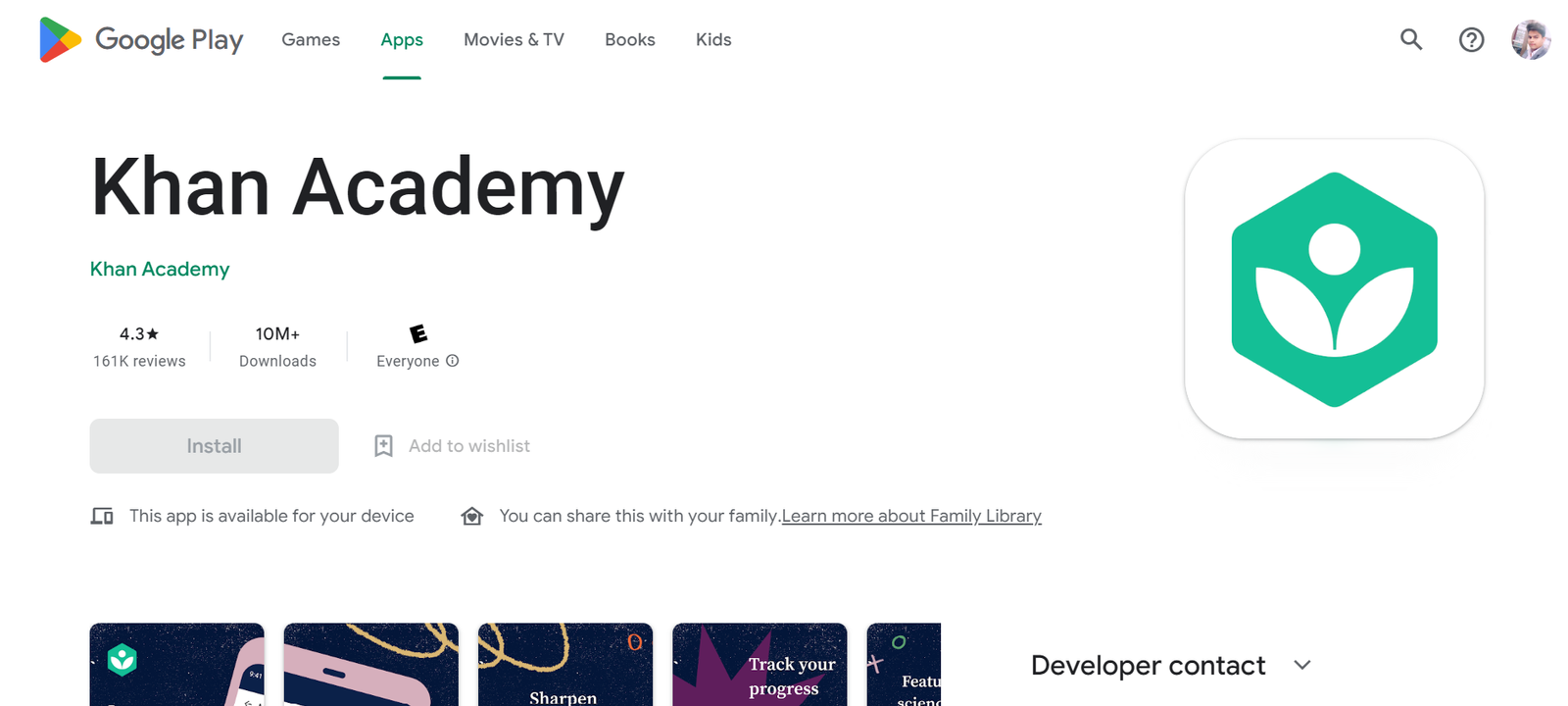 3. Coursera – Thousands of online courses covering topics like science, math, computer science, business, history, arts, and humanities. Many courses are taught by professors from top universities like Yale, the University of Toronto, and the Australian National University.
4. Prodigy Math Game – Fun app for learning math skills in a game-like environment. Gamified lessons and puzzles cover curriculum topics for elementary and middle school students. Earns stats and rewards for skill mastery.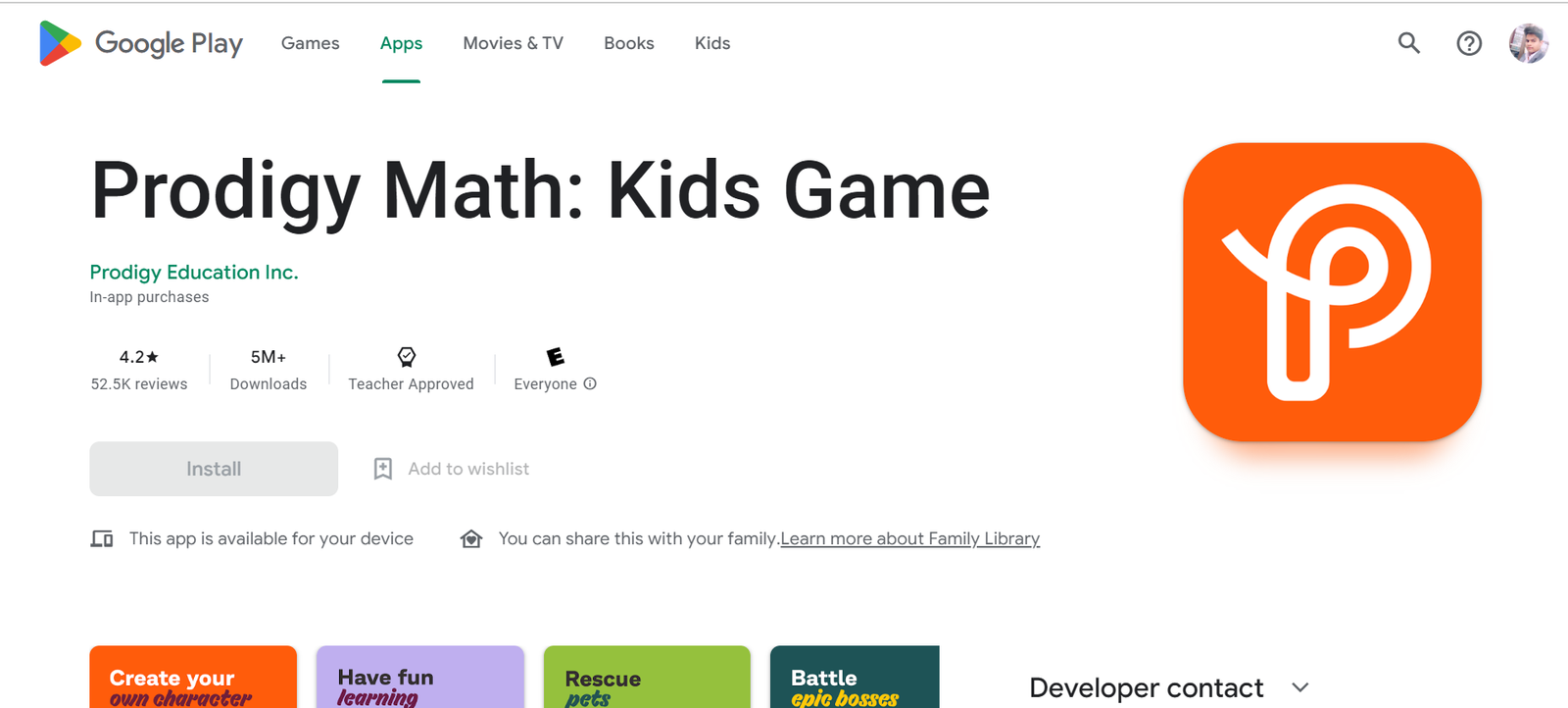 5. DragonBox – Award-winning app for learning algebra. Along with interactive lessons and examples, it includes an expression solver, literal equation builder, use of flashcards, and lots of practice problems for all skill levels.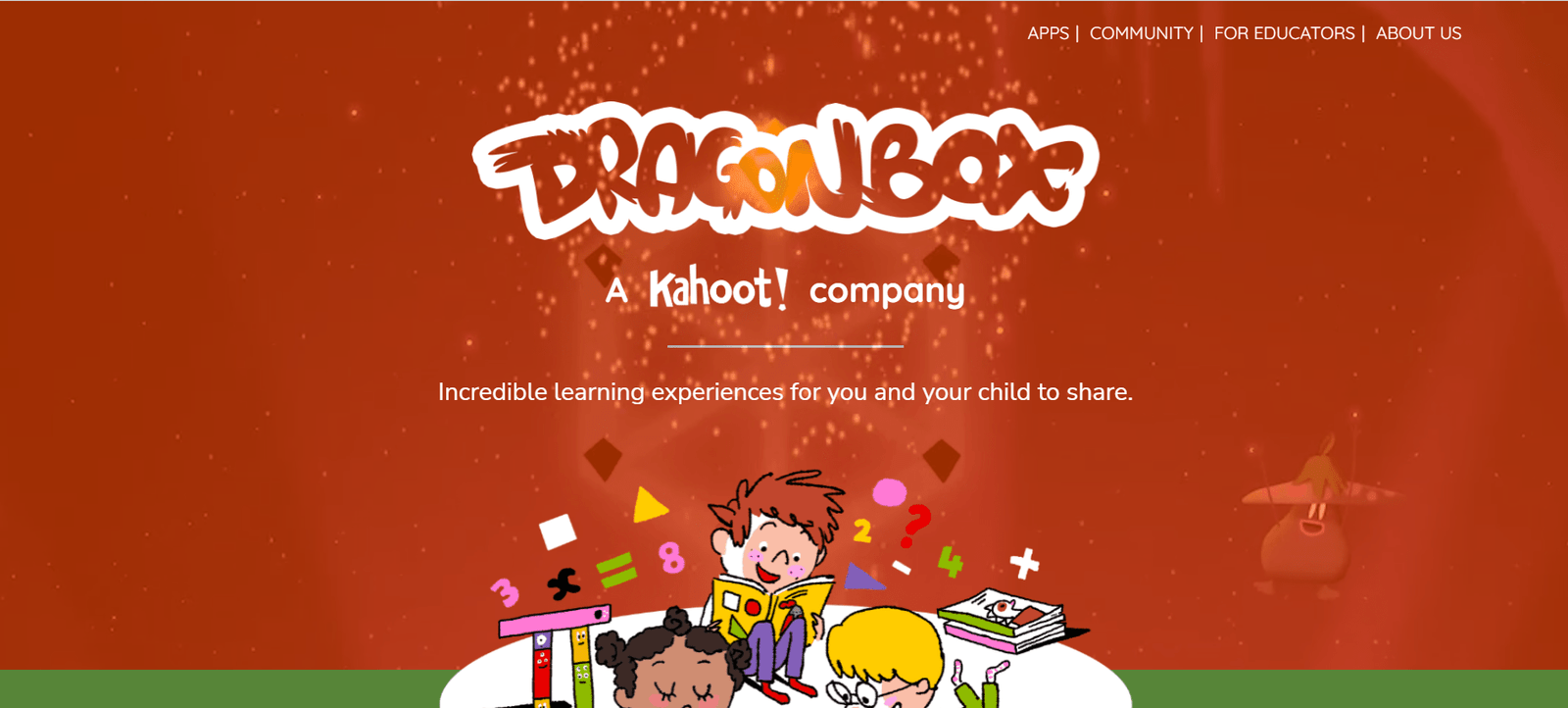 6. BrainQuest – Features thousands of curriculum-aligned questions and practice problems covering math, English, science, and history for grades K through 8. You can play arcade-style games for rewards and advance to higher levels.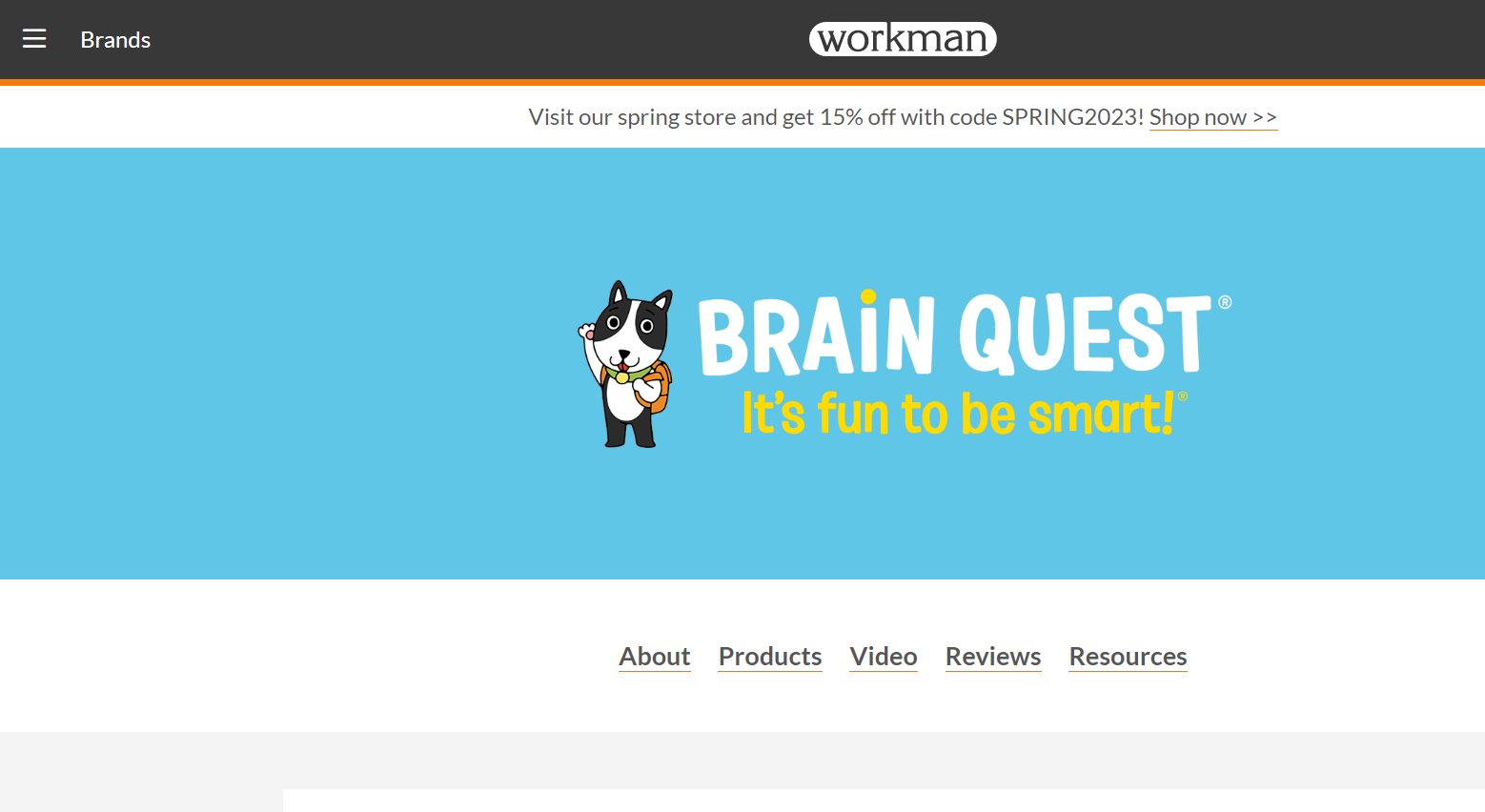 7. Lumosity – Popular brain training app with fun challenges and games designed to improve memory, problem-solving, and cognitive skills. Thousands of exercises for areas like problem-solving, memory, perception, attention, and more. Great for all ages.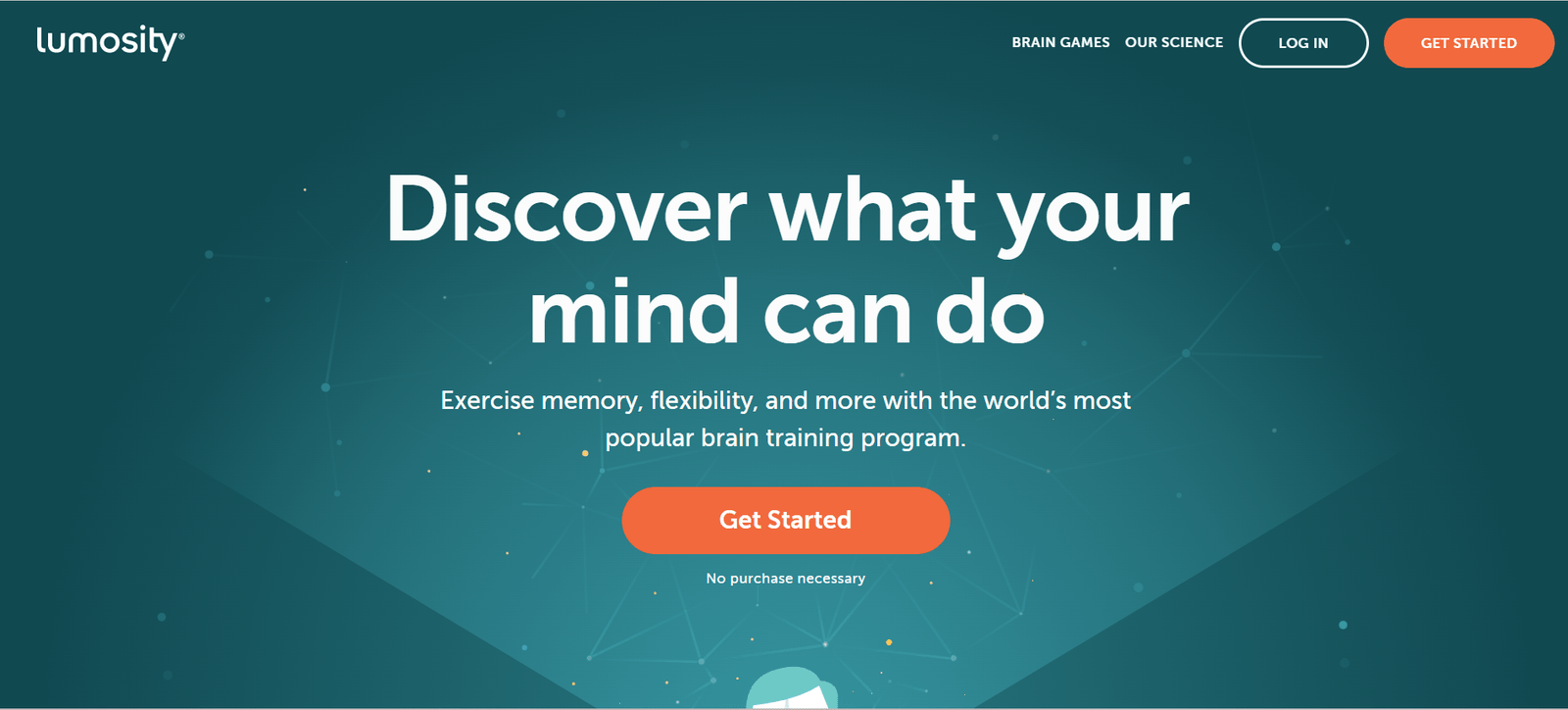 8. Brilliant – A premium app with high-level courses teaching skills like problem-solving, critical thinking, creativity, and logic.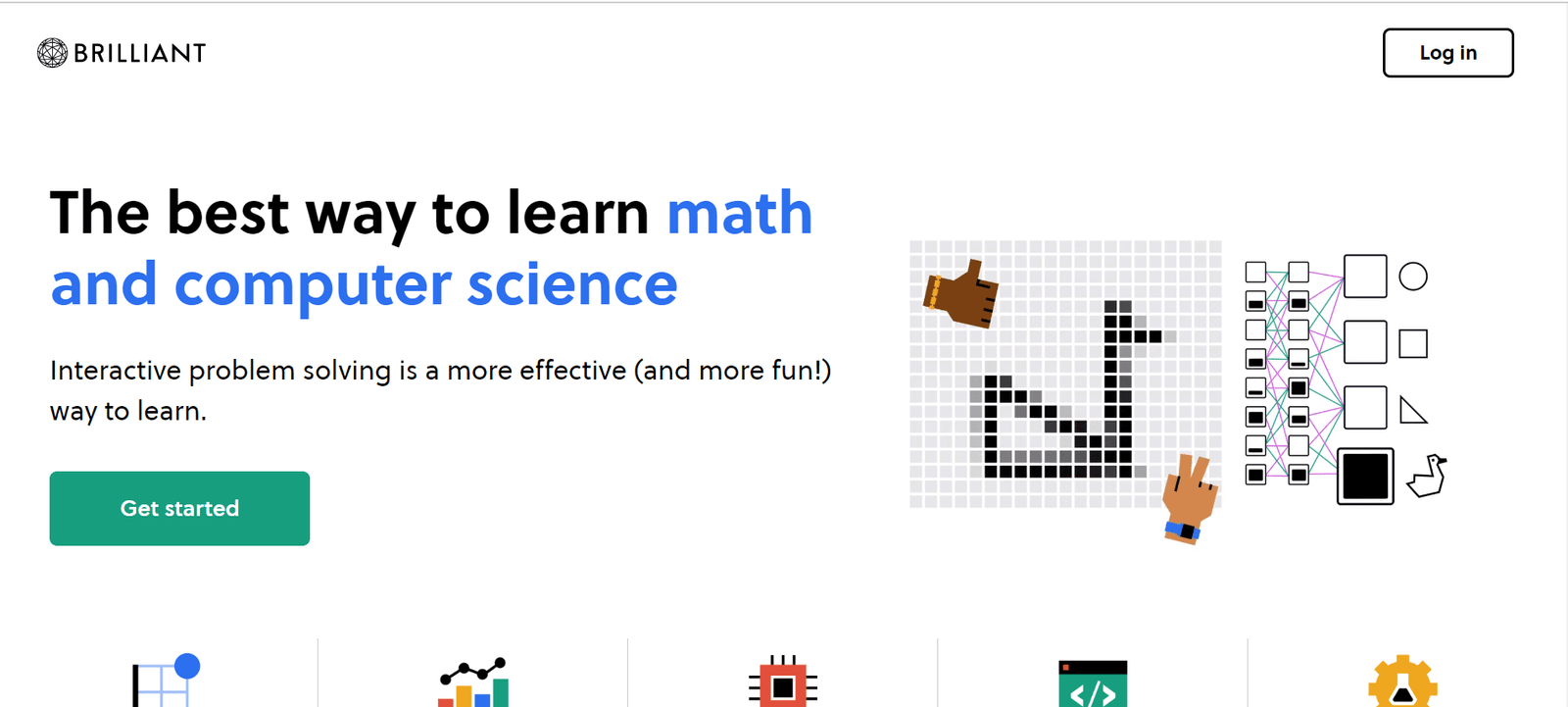 Authored by leading professors and researchers from top universities like Harvard, Stanford, and Caltech. Perfect for advanced or gifted students.
Here are some additional details on some of the top educational apps:
– Duolingo – Free app, that offers short 3-minute language lessons. Uses Duolingo's engaging story-based approach to teach words, phrases, and grammar skills. Available for Spanish, French, German, Chinese, Japanese, Korean, Italian, Portuguese, Dutch, Russian, Greek, Polish, Turkish, Vietnamese, Hindi, and more.
– Khan Academy – Also free, with thousands of courses. Lessons include instructional videos, examples, practice exercises, and tools for educators. Math topics for grades 1-Calc BC, sciences topics, economics, finance, history, arts and humanities, and more. Available for both students and homeschooling parents.
– Coursera – Free courses, but some offer paid specializations with a verified certificate upon completion. Courses are 4-8 weeks long and cover a wide range of disciplines like business, science, humanities, developmental biology, finance, AI, machine learning, and many more. Can be a great option for honing in-demand skills.
– Prodigy Math Game – Free to use with optional in-app purchases. DragonBox is $9.99. Both are promising options for helping students build confidence and skills in mathematics, from basic arithmetic to pre-algebra and algebra. Each offers guidance, examples, practice, and rewards to keep kids engaged while learning.
– BrainQuest – $4.99, with access to thousands of interactive questions, lessons, and games aligned with national math, reading, writing, science, and history standards from kindergarten through 8th grade. Let students practice skills through arcade-style gameplay for virtual rewards and progress to new levels. Can be used alongside classroom learning.
– Lumosity – Most exercises and features in Lumosity are free to use. They offer paid Lumosity Plus ($14.99/month) and Lumosity Premium ($24.99/month) plans with access to all games and features, offline play, custom training programs, reporting/tracking, and premium content. The paid plans unlock more features for intensive and targeted brain training. The free version is still great for casual use.
Does this help provide more details on these top educational apps? Let me know if you have any other questions.
Read more:-
Here are a few more points about educational apps:
– These apps can be used as supplements to classroom learning or for homeschooling/self-study. They offer interactive and engaging content to help reinforce skills in a fun, low-pressure environment.
– Many are aligned with curriculum standards to ensure students are practicing grade-appropriate skills and topics. Using a mix of standards-based apps and teacher guidance is ideal.
– Some apps focus on core subjects like math, reading, and writing, while others target broader skills like problem-solving, critical thinking, or memory. Using a combination that suits your needs will provide the most comprehensive practice and development.
– Many high-quality apps are free to use or offer optional paid upgrades. Don't hesitate to try free versions first to determine if paid features are valuable before purchasing.
– Look for apps from reputable developers with a proven track record of creating educational content and tools. Some are created by non-profits, while others come from private companies. Either can produce great options.
– Check reviews to determine the usability, engagement factor, and skill-building effectiveness of different apps based on user feedback and ratings. Look for mostly positive reviews mentioning good educational value.
– Consider your learning objectives and the age/grade level of students to guide app selection. Apps should present content and include interactive features suitable for the intended users.
– Some apps offer reports and analytics to track progress over time. Look for options that provide useful metrics, statistics, achievements, and other data to monitor growth and encourage continued progress.
– Apps can be used on both phones/tablets and sometimes computers/laptops as well (or via browsers). Cross-device syncing of data and progress offers a lot of conveniences. But some great apps may only be available on mobile.
Does this help provide some additional useful tips on finding and using educational apps? Let me know if you have any other questions!
Here are a few more points about educational apps to consider:
– App features to evaluate include guided lessons, practice problems, feedback/tips, progress tracking, rewards/achievements, social/collaboration tools, reporting for educators/parents, streaming video content, live/offline use, sync across devices, etc. Choose apps that offer the types of interactive features most valuable for your needs.
– Consider apps for project-based or experiential learning. Some offer opportunities for creative expression, open-ended exploration, discovery, problem-solving, and more. These types of engaging learning experiences can be highly effective.
– Look for apps that promote a growth mindset by praising effort and progress rather than inherent ability. Features like progress charts, leveling up rewards, and milestones help motivate students and build confidence over time.
– Some apps implement adaptive learning techniques to customize content for each user. This can be very helpful for differentiated instruction or personalizing learning paces/paths. Adaptive apps dynamically adjust to a student's skill level and learning needs.
– Evaluate data privacy policies before providing personal information or allowing access to student data, content, progress, etc. Reputable apps will have transparent privacy policies outlining how information is collected and used.
– Consider apps for special needs, learning disabilities, G&T (gifted and talented), ELL (English language learners), and more. While not all apps may be tailored to specific needs, some offer inclusive and supportive features. Do some research to determine options suitable for your situation.
– Talk to teachers, work with schools/districts, or join online communities to find additional highly-rated resources and recommendations based on real educator experience. Other parents and students can also provide helpful reviews and suggestions.
– Stay up-to-date with new educational apps and updates to existing options. The app landscape for learning continues to evolve with new tools emerging and improving over time based on feedback and developments in education technology.
Does this cover some additional useful points about educational apps? These are the most useful educational applications used worldwide.
Make sure to click on the links and get install them on your device.
Read more:-
Final thoughts:
These are the Android applications that you can install for your educational needs. These applications are not only for kids but adults can also start learning new skills and knowledge.
If you liked my work and want to appreciate my effort then please do share the article with your loved ones, friends, and families.
If you have any further questions or anything you may have to share with us then please write it down in the comments down below.