The Google Play Store is an application distribution platform for the Android operating system.
It allows users to browse and download various applications, games, music, movies, TV shows, and books.
Here's a detailed guide on how to use the Google Play Store:
– Accessing Google Play Store:
The Google Play Store comes pre-installed on most Android devices. If you can't find the app on your phone, you can download it from the Google Play Store website (play.google.com) or by searching for it on Google.
– Creating a Google account:
You need a Google account to use the Google Play Store. If you don't have one, you can create a new account by going to the Google sign-in page (accounts.google.com) and following the instructions.
– Browsing the Google Play Store:
Once you've signed in, you can browse the Google Play Store by tapping on the app icon on your home screen or by opening it from the app drawer. You can browse through various categories such as apps, games, movies, TV shows, music, books, and newsstand.
– Searching for apps:
You can search for apps by typing in the name of the app in the search bar at the top of the screen or by browsing through the categories. Once you find an app you're interested in downloading, tap on it to view its details.
– App details:
The app details page shows information about the app such as its description, screenshots, reviews, ratings, and other useful information. You can also see the app's price, if any, or if it's available for free.
– Downloading apps:
To download an app, tap on the "Install" button on the app's details page. If the app is free, you will see an "Install" button, and if it's a paid app, you'll see the price listed. You can pay for the app using your Google account or a payment method you've linked to your account.
– Managing your apps:
You can manage your apps by going to the "My apps & games" section in the Play Store menu. Here, you can see all the apps you've downloaded or purchased, and you can update or uninstall them. You can also enable or disable automatic updates for your apps.
– Adding payment methods:
You can add payment methods to your Google account by going to the "Payment methods" section in the Play Store menu. Here, you can add a credit or debit card, PayPal account, or other payment methods.
– Family Library:
Google Play Family Library allows family members to share purchased apps, games, movies, TV shows, and books with each other. You can set up a family group and add up to six members to it. Once you've set up your family group, you can share your purchased content with other members.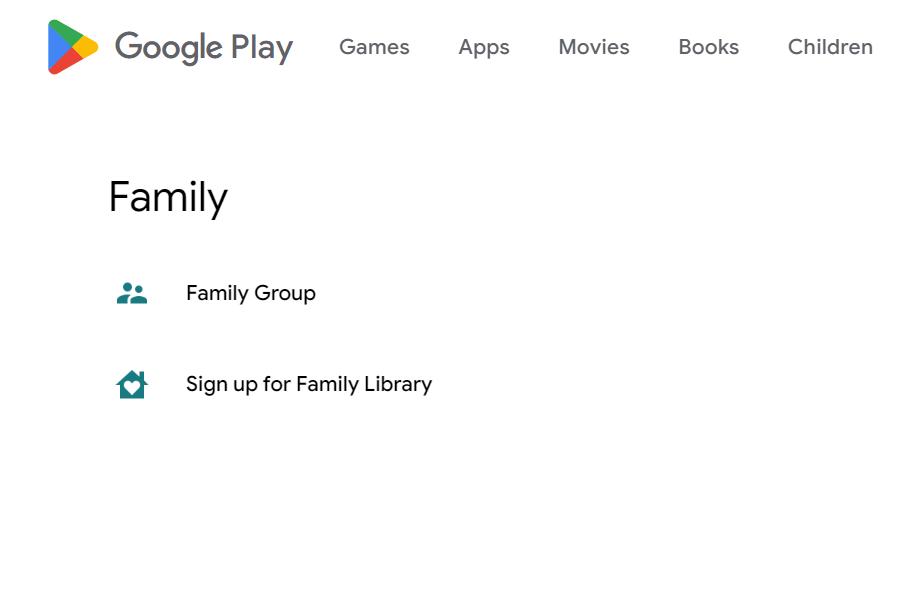 – Google Play Pass:
Google Play Pass is a subscription service that gives you access to a curated collection of premium apps and games without ads or in-app purchases. You can try it for free for 10 days and then pay a monthly fee to continue using it.
In conclusion, the Google Play Store is a great way to discover and download apps, games, music, movies, TV shows, and books on your Android device. With its user-friendly interface and a vast selection of content, it's easy to find what you're looking for and get the most out of your Android device.
Google play store is one of the most popular marketplaces for Android applications and games.
If you want to download and install any Android application or game, you need to open the PlayStore and need to search for the type of application you want to install.
Once you'll get the application or game, make sure to hit the INSTALL button and your application or game will install on your device.
Sometimes, you may need to delete the Google play store on any of your Android devices.
Well, if this is the case then you're at the right place. Make sure to stay with me and read the article in order to get your answer.
Read more:-
Here are the steps to delete your Google Play Store account:
1. Go to myaccount.google.com/data & personalization.
2. Scroll down to "Apps & services". Find "Google Play Store" and click on it.
3. On the menu that appears on the left, click "Not interested in this app anymore? Delete app data and metadata".
4. This will delete your Play Store account, purchase history, app data, app installs, user profiles, saved credit cards, etc. associated with your Google Account. Your Android device will no longer have access to the Google Play Store.
To use the Play Store again in the future, you will need to sign in with your Google Account or create a new Google Account and set it up on your Android device.
Some third-party file managers and app installation apps allow you to manually install APK files.
But using unofficial sources to install apps can potentially compromise your device security. I do not recommend that approach.
If you want to completely remove the Google Play Services framework from your Android device, that is an advanced move and you would need to modify system files and settings. I do not recommend attempting that if you are not technically proficient.
Let me know if you have any other questions!
Read more:-
Here are some additional things to know about deleting your Google Play Store account:
– It will delete your app purchases and downloads. Any apps you have installed from the Play Store will remain on your device but you will lose access to updates and purchases.
– Your Google account itself will remain intact. The Play Store account is linked to your Google account but deleting Play Store will not delete your Google account or access to other Google services.
– Third-party app stores or sideloading APK files come with risks. While you can install apps from alternative app stores or sideload APKs, they are not officially controlled or monitored by Google. Malware or other threats could potentially be distributed that way.
– Any attached payment info will be deleted. If you had a saved credit card or other payment method attached to your Play Store account, that information will be removed. You will not be able to use it for any future purchases.
– It cannot be undone. Once you delete your Play Store account, there is no way to recover it or the associated data and downloads. Make sure you back up anything important first.
– Device-level Play Store removal is dangerous. Tampering with core Google Play Services on your Android device could potentially make the device unstable or unusable. I do not recommend attempting a complete device-level removal.
– Alternatives to Google Play do exist. If you want an app store alternative, options like Samsung Galaxy Apps, Aptoide, Uptodown, etc. allow you to browse and install Android apps. But again, use them at your own risk.
Let me know if you have any other concerns about deleting your Google Play Store account. I'm happy to help explain further!
Read more:-
Bottom lines:
These are the required steps you need to take in order to delete a Google play store account.
Make sure, the Google play store is a part of Google and that's why you need to open your Google account and then you need to remove the play store account from there.
If you found the article helpful then make sure to share it with your loved ones, friends, and families. If you have any questions or anything you may want to suggest then please mention it in the comments down below.