Google Play Store is an online store developed by Google for Android devices.
It offers apps, music, books, movies, and TV shows for download, as well as enables users to purchase and rent content.
It also provides a secure platform for users to purchase and manage their digital content.
The Google Play Store offers a wide selection of content that can be downloaded to an Android device.
It includes apps, books, music, movies, and TV shows. Apps can be purchased and downloaded directly to the device, while books, music, movies, and TV shows can be purchased and rented.
Google Play Store also offers a secure platform for users to purchase and manage their digital content.
It provides users with access to their purchased content from any device, as well as the ability to share purchased content with up to five family members.
The store also offers a variety of payment methods, including credit cards, PayPal, and Google Play gift cards.
Google Play Store also offers a variety of features to help users manage their content.
Users can create wishlists of content they would like to purchase, as well as receive recommendations based on their purchase history.
The store also offers parental control features, allowing parents to control what content their children can access.
Additionally, the store offers a refund policy, allowing users to request a refund within two hours of purchase.
If you're a developer or publisher of an android application then you're well aware that publishing an android application on the Google play store is not enough.
You need to promote your application after publishing is more important.
In this article, I'll share with you a detailed guide on how you can promote your android application with your users.
Make sure to stay with me and read the article carefully.
Read more:-
Here are some effective ways to promote an app in Google Play:
1. Optimize your app listing with an attractive title, description, and icons. High-quality screenshots and a video can help.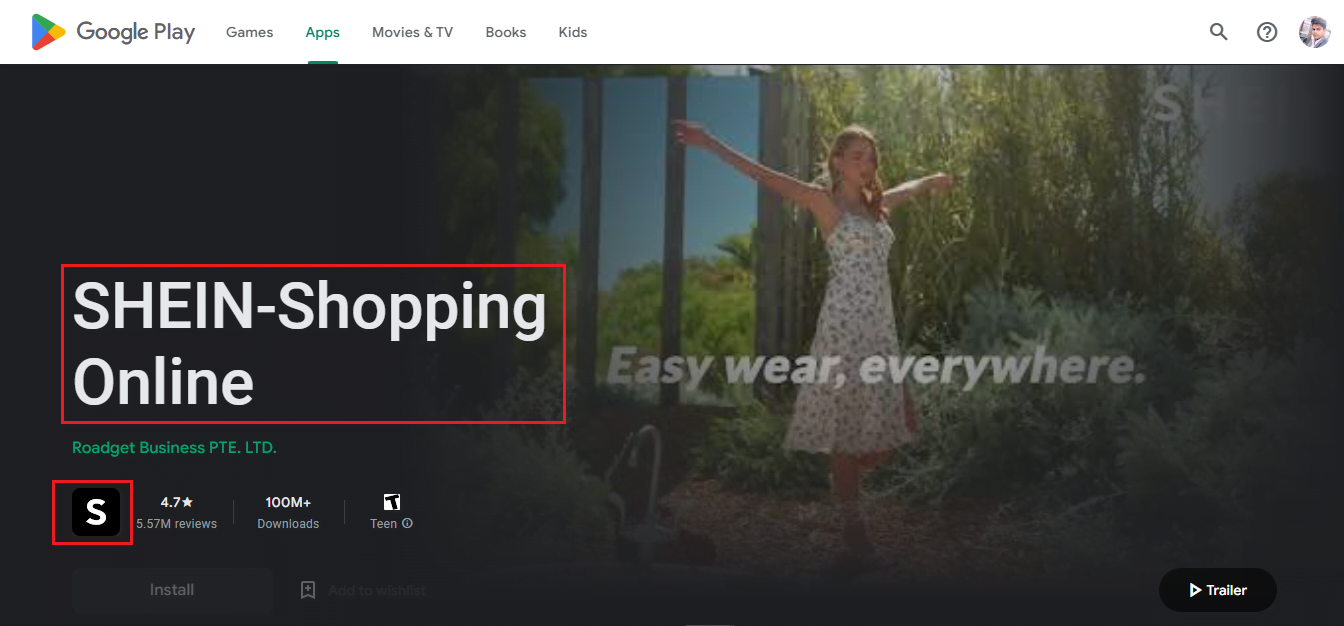 2. Use relevant keywords in your title, description, and listing. This will make your app discoverable through search.
3. Translate your listing to reach international users. This allows your app to be found by more potential users.
4. Encourage organic reviews and ratings. Positive reviews and ratings can boost your app's visibility.
5. Run a Google Ads campaign to promote your app to potential users. You can target specific users based on interests and demographics.
6. Participate in promotions like price drops or in-app purchase sales to increase downloads and reach more users.
7. Build a website or social media presence to help cross-promote your app to users. Engage your audience and increase awareness.
8. Get media coverage or spotlights on app review sites to increase exposure. This can drive additional downloads and traffic to your app listing.
9. Join the Google Play Developer community to get product updates, share tips with other developers, and participate in events or programs that can help promote your app.
10. Optimize your app store listing for relevant keywords. The title, description, and listing content are important for search visibility.
11. Include high-quality screenshots and images that show off the best features of your app. A video demo can be very compelling for users.
12. Focus on building a great app experience. Word of mouth and organic reviews will be key to long-term success, so build something useful or fun that people will want to share with others.
13. Localize your app and listing for different languages/regions. This allows you to reach more potential users and be discovered in more places.
14. Consider app bundle optimizations like instant apps, app slicing, and dynamic feature modules. These can improve discovery, downloads, and user engagement.
15. Partner with other developers or companies for cross-promotion. Whether through featuring each other's apps or joint marketing, partnerships can help reach new audiences.
16. Apply to be a "Featured" app or to be included in "Editors' Choice" collections. This prominent exposure in the Play Store can lead to a big boost in downloads and traffic.
17. Continue improving your app and be responsive to user feedback/reviews. Regular updates and engagement with your audience keep people interested in your app.
18. Run promotions like temporary price drops or in-app purchase sales. This can boost downloads and reach more users. But don't do it too frequently, or users may start expecting sales and hold off on purchases.
19. If your app includes in-app purchases or subscriptions, focus on retention by keeping users engaged with your app.
Regular updates, new content or features, and a great overall experience will keep people using your app and more likely to make recurring purchases.
Read more:-
20. Consider influencer marketing, where you partner with social media influencers or YouTube creators in your app's subject area.
They can help promote your app to their large followers, which can be very effective. But you'll need to find the right influencers and possibly pay for sponsored content or product placement.
21. Use email marketing to stay engaged with your users and promote your app. If you collect email addresses from users, you can send them updates or special offers. But be careful not to be too promotional or send too many emails, or users may unsubscribe.
22. See if you're eligible for Google Play's Rewarded Products program. It allows you to reward users for watching videos, taking surveys, or other actions with in-app items.
This can boost retention, but also potentially increase downloads if you promote the rewards to new users.
23. Consider paid advertising to promote your app to new potential users. Google Ads and social media ads can be effective, but you'll need to monitor your campaigns closely and optimize them to keep costs down. Only pursue paid advertising if you have the budget for it and a strategy to make it worthwhile.
24. Build a website for your app and include deep links to help people download or buy your app. Optimize your website for search engines like Google by including relevant keywords and content. Cross-promoting your app on a website gives you more control over the messaging and can be an important discovery channel.
25. Provide promotional codes or coupons to reviewers or influencers. In exchange for an honest review or mention, you can give them a special promo code to share with their followers. This can lead to more downloads and also encourage more reviews. But be transparent that any reviews or coverage are in exchange for a promotional offer.
26. Keep learning and trying new techniques. App store optimization and marketing are constantly evolving, so keep reading resources from Google and others to learn the latest best practices and strategies to promote your app. Continue testing and refining your approach to find what works best to reach more users.
27. Focus on the quality of downloads and engaged users, not just the quantity. It's better to have 1,000 highly engaged users than 10,000 inactive users. To promote your app to the right audiences and not just for maximum downloads.
28. Be patient and persistent. App promotion is an ongoing process, not a one-time effort. It can take time to break through and reach more users. So stick with it, continue optimizing and trying new strategies, and don't get discouraged easily.
29. Provide a great user experience. The best promotion for your app is word of mouth and organic reviews from happy users.
So invest in your app and product, respond to user feedback, and give people a reason to love your app and share it with others. That will lead to sustainable growth in the long run.
30. Stay up-to-date with changes from Google and app stores. The way people discover and download apps are constantly evolving. So keep an eye on new features, algorithms, and best practices from Google and other app stores and adjust your strategy accordingly. The more you keep up with the trends, the better you'll be able to promote your app.
31. Focus on engaged users, not just downloads. It's better to have 1,000 loyal users than 100,000 inactive ones. To promote your app to the right audiences and not just for maximum downloads.
32. Keep improving your app. The best way to sustain growth is to build something useful or delightful that keeps people coming back. So continue enhancing your app, respond to user feedback, and give people ongoing value.
33. Diversify your channels. Rely on a mix of organic and paid strategies, on-platform and off-platform.
That way you're not dependent on any one channel, and you can adapt as platforms and algorithms change.
A diverse, optimized strategy will be most effective for the long-term growth and success of your app.
These are the tips and tricks to promote the android application on the Google play store.
If you want to promote your android application then these tips and tricks are the best practices you can do in order to promote the android application.
These tips and tricks are free and some tricks are paid. You can apply these practices and follow the same.
Read more:-
Bottom lines:
Hope you guys enjoy the content and found it helpful. If you just published your android application on the Google play store and looking to promote it then these tips and tricks can help you with that.
If you have any further questions or anything you may have to share with us then make sure to mention it in the comments down below.
If you liked the article and want to appreciate my efforts then please do share it with your loved ones, friends, and families.