This is my first post! Hello, readers here is my first blog post.
In this article first I'm gonna introduce myself. I am an engineer by profession.
I completed my engineering degree from Amity School of Engineering and Technology affiliated college of Guru Gobind Singh Indraprastha University, Sector 16C Dwarka, Delhi.
I had completed an engineering degree in Electronics and Communication.
Here in this comprehensive article, I'm going to cover my personal life.
These are the questions that I'm gonna try to answer about myself.
Let's cover all of these questions one by one. First, I'm gonna tell you about myself.
Who I'm?
I am Sumit Kumar from New Delhi, India. I completed my schooling at Government High School.
During school days I didn't much like studying. I liked to play with friends, mostly I used to play outdoor games.
Till my 10th Standard, I didn't like studies. I didn't like to sit in the classrooms and listen to boring lectures.
When I was in the 10th standard, I didn't know where I got interested in studies and I started reading academic books.
I got interested in science the most. Luckily, I got good marks in my 10Th Standard and I was the Second-Highest topper in my school.
Our yearly school magazine featured me for a year.
I don't know how this miracle took place.
After completing the 10th standard I got to change my school. In the 11th standard, I chose to study science.
I got Physics, Chemistry, Maths, English, and Engineering Graphics.
All are good but the thing is that I never studied my subjects in the English language till 10Th.
Suddenly I got all subjects in English as a primary language.
That was an issue for a person who suddenly got to do something new that he never has done yet.
Well, all was good, I completed my 12th and luckily got admission to GGSIPU, as I cleared the entrance exam.
But suddenly I realized that I had much potential to get into a better college, so I decided to study again and wanted to appear again for the entrance exams.
My dream was to be admitted to NSIT, Dwarka, Delhi, one of the prestigious colleges for engineering but with bad luck, I did not bad even the worst rank in JEE Main.
So after completing Engineering from the same college, I am here to try my luck again.
So this is all about myself, I hope I covered all the main points here.
Why did I decide to start blogging?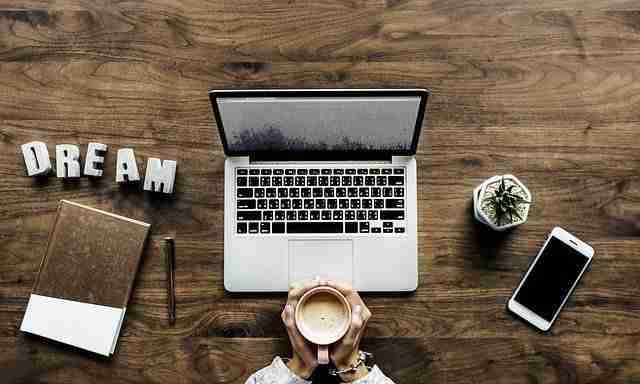 Well, there is not a single reason to start blogging.
I have a lot of knowledge of technology.
During my college days till now, I gained so much knowledge about technology and what should we do to make our lives simpler and easier.
I want to tell the world how we can make a better tomorrow with the help of technology.
In this blog, I will talk about Digital Marketing, Blogging Tricks, Tips, Ideas, How to Make Money, Website Design, Development, and Various CMS like WordPress JOOMLA Drupal, etc.
What is this blog about?
As clear from my second point, this blog is all about technology.
This can help you to learn better technologies so that you can make your life simple and easy.
Here on this website, I'll try to cover almost all technologies related to facts and figures.
I'll try to teach you better things so that you can enhance your career part.
How this blog can help you in your career and your day-to-day life?
I am pretty sure you also adhere to this that the future time will purely be based on technology.
As all, we are aware technology expanding day by day.
We are now totally dependent on our smartphones, laptops, and digital devices.
Complete audience attraction shifted to these devices.
So this blog will purely cover all the tricks and tips that will surely help you to guide for a better tomorrow.
What are the objectives of starting this blog?
I like to learn new things.
I am always eager to learn new hacks and tricks.
This is always the case that I got stuck at some point.
Suppose I decide to start a business and I get stuck on social media marketing because nowadays marketing completely shifted online, so this blog will help you to learn the basics to advance things.
So that you can market your business.
From where do I get inspired to start blogging?
There is not a certain point where I got inspired to start this blog.
There can be so many reasons.
I think we don't need to learn too much, we need to practice much so that we can get more and more practical knowledge because the end goal is practice.
Practice will make you. So in this blog, we will only talk about the real things, not theoretical bullshit.
Last but not least!
Yes, it's you this blog is all about you.
Whether you're a Student, Jobseeker, Business Man, Housewife, Employed or Unemployed, Small or Big, Tall or Short.
There is not a certain qualification needed to read this blog but you just need to be HUMAN! That's it.
So finally I think I already covered all the points about my journey till now.
I think I already covered all the things that I am gonna do in my next steps.
So take a deep breath and stay connected, it's a START!
Don't forget to like and share it!