Everybody perceives Android as the major working framework for cell phones. Google Account Manager chooses to let Android as open-source, so numerous designers and makers can investigate and grow it broadly. Notwithstanding, cell phone clients will get Google application as a fundamental stage to help this framework. 
That is the reason you will discover the Google account administrator's most recent APK 6.0.1 (23). As you most likely are aware, Android has a few variants, so this application is likewise prepared to help any form you have on a cell phone.
The principal reason for this application is to oversee Google account, so you can get to the majority of highlights and applications on a cell phone. A single record from Google will be extremely useful to help everything on Android gadgets. 
Google Account Manager apk download for Android telephone and tablet gadgets. Google is filling in as the foundation of Android cell phones, where every one of the applications is synchronized to a Gmail account. Gmail, Google, Hangouts, and YouTube, all are connected through a common Gmail account. 
Be that as it may, it isn't important to have a solitary Gmail represent our email correspondences, and numerous Gmail accounts are utilized for various expert and individual interchanges. So it is imperative to have a Google account supervisor working at the back to keep up all the Google accounts. 
The cell phone entrance is around 45% universally, with the open-source Android working framework executed. Android cell phones come outfitted with inbuilt Google application, including:
Google

Gmail

Maps

YouTube

Google Drive

Play Music

Hangouts

Photos
These Google applications are connected and worked by a standard Gmail account.
Read more:-
Showbox APK – Everything You Need To Know
Quick Short Cut Maker APK – Everything You Need To Know
Google Account Manager Details
Google Account Manager apk is a utility application that permits Android cell phone clients to sidestep processing plant reset insurance. It is consistently a problem to change telephones.
Bringing in contacts, photographs, and other telephone substances requires such a lot of time moving the information from the old telephone to a PC or some other gadget.
A similar interaction is then switched to move the information to the new telephone. This application saves clients from this weakness. 
Numerous clients have diverse Gmail represents different purposes. One record fills the need of the relative multitude of formal and expert correspondences. There is one record that is utilized uniquely to have individual information, reinforcements, contacts, and other related stuff.
A portion of the establishments and authoritative records can likewise be gotten to by means of Gmail. Thusly, the client winds up setting up every one of the records on one gadget.
It can likewise bring about a great deal of wreck and disarray with regards to adjusting other Google items. Google Account Manager assumes a fundamental part in dealing with every one of these records in a solitary snap.
Read more:-
SnapTube APK – Everything You Need To Know
Appvn APK – Everything You Need To Know
Google Account Manager Feature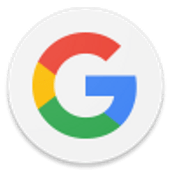 Recorded beneath are probably the most eminent highlights of the Google Account Manager application for Android gadgets: 
— It is quite possibly the most helpful and easy-to-understand instrument to oversee Google records and applications. 
— The client can reinforce the information, contacts, and photographs by means of Google Drive and reestablish them on any gadget utilizing this application. 
— You can monitor the exercises on your Google account on any of the gadgets associated. 
— Other than the Google applications, you can oversee outsider applications utilizing Google account subtleties. 
— You can deal with your online installments through Mastercard and E-wallet, month-to-month memberships, buys, and reservations on one stage. 
— The client can track down every one of the gadgets distantly utilizing the Google account director
— It is the least difficult approach to reestablish the information and to set up any new gadget in practically no time. 
— You can set up both of your own and expert Google accounts on a similar gadget and oversee them independently. 
— The client can utilize a solitary Google account on various gadgets, including Android telephones and tablets. Thusly, you can keep a mind on both the gadgets and store the information on a common Google Drive.
Read more:-
YouTube Vanced APK – Everything You Need To Know
Vidmate APK – Everything You Need To Know
Google Account Manager Uses
There is a committed alternative for Google settings in the setting menu of the Android cell phones. At the point when you click on the Google settings, it will show every one of the connected choices of record settings and Google account the executives.
There is a Gmail account email ID showed directly at the top. 
This ID is the primary key to synchronize all the information, contacts, and photographs. A drop-down menu seems when you click on the Gmail address that permits you to add more Gmail accounts whenever required.
At the point when you click on the choice of adding another Gmail ID, you will be coordinated to sign in to your other Gmail account. Along these lines, you can add an optional Gmail account notwithstanding an essential Gmail account.
Read more:-
Lulubox APK – Everything You Need To Know
Happy Mod APK – Everything You Need To Know
Google Account Manager Option
There is an alternative of dealing with your Google account that will divert you to various settings, including: 
Home

Personal Info

Data and personalization

Security

People and sharing

Payments and subscriptions
Allow us to investigate every one of these alternatives, individually. The individual data shows your insights concerning your Gmail account, including name, birthday, contact information, and the date when you last changed your secret phrase.
Information and personalization is an intricate menu to watch out for the security of your Google account just as your Android gadget. 
You can decide to save the movement history of the Google destinations and applications alongside the area for quick ventures. It is fundamental to have a reasonable comprehension of these alternatives to pick a customized insight while doing a look on the web, YouTube or Maps, and so forth.
Read more:-
Tik Tok APK – Everything You Need To Know
Coto Movies APK – Everything You Need To Know
Account Personalization
The client can go on to save the accompanying data: 
— Web search and Chrome history. 
— Open guides and area history to save the home or work areas. 
— YouTube history to continue your #1 projects from where you left. 
— Movement course of events to save the spots and encounters 
— Google Dashboard assembles information of all the Google applications and presentations the rundown of the action, including Gmail discussions, account administrations, AdSense items, Contacts, Calendar exercises, Drive documents, YouTube recordings, and installment profiles.
You can likewise download the entirety of your information from the Google Account Manager apk. 
— The client can erase any of the Google benefits according to your prerequisite. 
— There is a choice of an Inactive in the event that you quit utilizing Google benefits because of explicit episodes so you can deal with your information a while later. 
— The client can deal with your gatherings, buy dates, and reservations on the Calendar. 
— You can likewise set up a business personalization mode that permits you to monitor the development of the business with Google business items, including Google My Business, Google Ads, G Suite, and Google Pay for Business.
Read more:-
Kingroot APK – Everything You Need To Know
Snapchat APK – Everything You Need To Know
Google Account Security and Data recovery
The Google account director gives choices to make your information and record secure with alternatives like 2-steps confirmation and security code. Notwithstanding the security choices, one of the fundamental benefits of Google Account is the record and information recuperation.
To do that, you need to give individual data to your record administrator application: 
— You can recuperate your telephone by marking it into your Gmail account and confirming your telephone number. 
— You can likewise recuperate your Gmail by adding another Email ID as a reinforcement. 
— The client can set a security question to make the information recuperation secure. 
— The application keeps a background marked by security occasions and tells you if there should arise an occurrence of any surprising or dubious movement on the record from some other gadget.
Device Management
The client can deal with every one of the gadgets with your Google accounts endorsed in. Along these lines, you can deal with your gadget movement history. Additionally, you can track down a lost gadget with the Google account supervisor. 
Google Account Access to Third-party Apps
Google account supervisor monitors all the outsider applications that have been endorsed in with your Google account. These applications approach your email ID, name, and profile photograph.
Contacts and Sharing
The client can generally coordinate contacts, including telephone numbers and Email addresses. You can choose the choice of area imparting to your loved ones.
Payments and Subscriptions
You presently don't need to stress over the cutoff times and regularly scheduled installments of the distinctive membership charges. The Google account administrator obliges these.
Read more:-
Facebook Lite APK – Everything You Need To Know
Kinemaster APK – Everything You Need To Know
Bottom Lines:-
The record administrator application offers helpful administrations, including reinforcement, reestablish, and gadget set-up, where you can reinforce the information of the associated gadgets on the Google drive intermittently.
That, yet you can reinforce your photographs, records, and contacts on your Google drive. There are alternatives to reestablish contacts on any associated or close-by gadget. You can set up your work profile on your Android gadget.
This profile can be overseen by the association independently from your record arranged on your gadget. You can distantly find your gadget utilizing the "Discover My gadget" alternative accessible in the Google Account Manager apk.