How do I know if my WhatsApp account has been hacked?
WhatsApp is a very popular application these days.
It's a text message application where you can stay connected with your loved ones with the help of just an application.
It's popular among people. WhatsApp now has more than 1.5 billion active users these days.

Find more statistics at Statista
We use WhatsApp on a daily basis not only for sharing our thoughts and ideas even for a lot more things.
We use it privately for sharing our private stuff, sometimes our personal media files, documents, live locations, etc. That's why security is the main concern.
Make sure it is just an online application and it can also be hacked by hackers.
If you want to stay protected with your WhatsApp application or your WhatsApp application is already hacked.
Here in this article, I'm gonna share with you the exact techniques that may help you to secure your WhatsApp account from hackers.
Want to get more?
190+ Best WhatsApp & Instagram Status & Stories.
Hide My Activity From Followers on Instagram.
There are certain things you always need to keep in mind. Every system has some loopholes, make sure not to take advantage of hackers.
WhatsApp is secure with end-to-end encryption, which means not no third party even WhatsApp can read the messages.
Still, there are some points you should keep in mind while using the platform.
Points to be considered:
1. WhatsApp Web, use it precisely:
WhatsApp Web is the primary and most important tool you can use.
WhatsApp Web is a great service provided by WhatsApp.
There is a function inside the application, you can use the platform on your laptop or PC.
All you need is to just click on the three dots at the top right and find the option called WhatsApp Web.
You need to visit web.whatsapp.com.
Visit the link and you'll find the website, which asks you to scan a QR code. Make sure to scan the code with your WhatsApp application and that's it, your application will now run on your PC or Laptop.
It can be a loophole for hackers. Well, It's not a hacking technique, it's just a feature provided by WhatsApp itself.
Sometimes you need to make sure that from all the systems your WhatsApp account should be logged out.
If this is not the case then most probably someone else can use your WhatsApp and can copy all of your messages into their systems.
The best content for you:
How Do I Hide Instagram Followers?
17 Most Followed Indians on Instagram.
The best way to stay protected is to check if your WhatsApp is open on some other systems or not.
You can check at the same QR code scan window.
You'll find all the login sessions. If you'll find something then make sure to log out from it.
2. Can steal the message file:
Hackers may navigate your message file where they can easily find all of your WhatsApp messages.
Yes, In your file manager, there is an option where anyone can easily access the WhatsApp messages file.
It's basically an encrypted file which means no one can read using simple text editors.
It requires Python to be installed in your system.
If ever need to view your WhatsApp messages, Make sure to install Python in your system and read your encrypted file.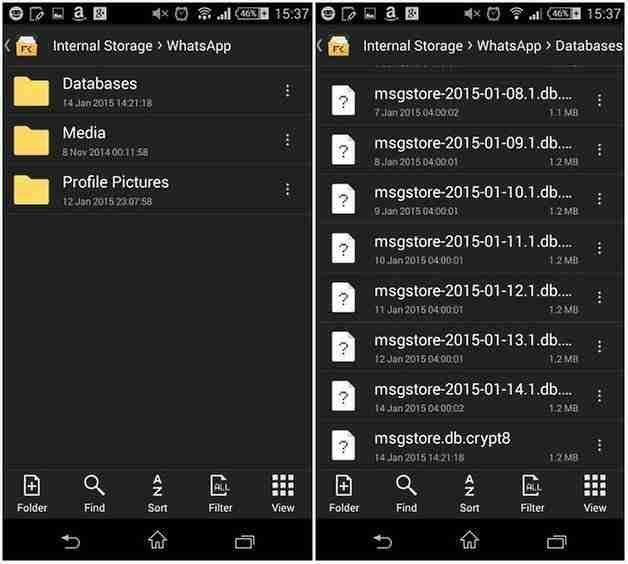 Anyone can only steal the file if you'll give access to your phone.
Make sure not to hand over anyone your device over.
If you do so anyone can easily get access to this encrypted file.
It's easy to get navigate. First, you need to go to the WhatsApp folder in your file manager then you need to find the WhatsApp folder.
Then you need to visit the data folder where you can find the encrypted message file.
To protect against this type of hacking you need to make sure to keep the phone locked first.
Then if possible make sure to use the App locker.
There are tons of App lockers out there, just use one of them and enable it.
Want to learn more?
Getting a "link not allowed" Error on Instagram.
Four Tools to Schedule Instagram Posts – 2020.
3. Protect yourself from spy applications:
There are tons of applications available on the internet, make sure not to install any unauthorized applications and not to give access to all your phone features.
It may be a spy application that can scan your full-day activity what you do, which application you open etc.
There are tons of applications, make sure not to use them without recommendation or without checking the reviews.
You should also be aware that these applications can steal your data, like your contact numbers, images, videos, and messages, and can be used for illegal means.
Before Installing the application make sure to use a reliable source.
Do not install any third-party website extensions in your system or phone, it can be malware or any suspicious software that can harm your system.
You can use the two-factor verification on your WhatsApp account to protect your account.
Two-factor verification is a process of protecting your account from being a sign-in from any other device directly.
It'll first ask you for a verification code you have set before in the two-factor verification. Make sure to enable it.
Few more precautions you can take care of:
1. Lock WhatsApp:
There is a feature in WhatsApp where you can easily put a lock on your WhatsApp.
Either you can use this feature or you can use the third-party application for that.
If you have a fingerprint scanner on your device then you can consider enabling the feature in your WhatsApp account directly.
There is an option in the WhatsApp account. You can enable it and the next time you open the application it'll ask you to scan your finger.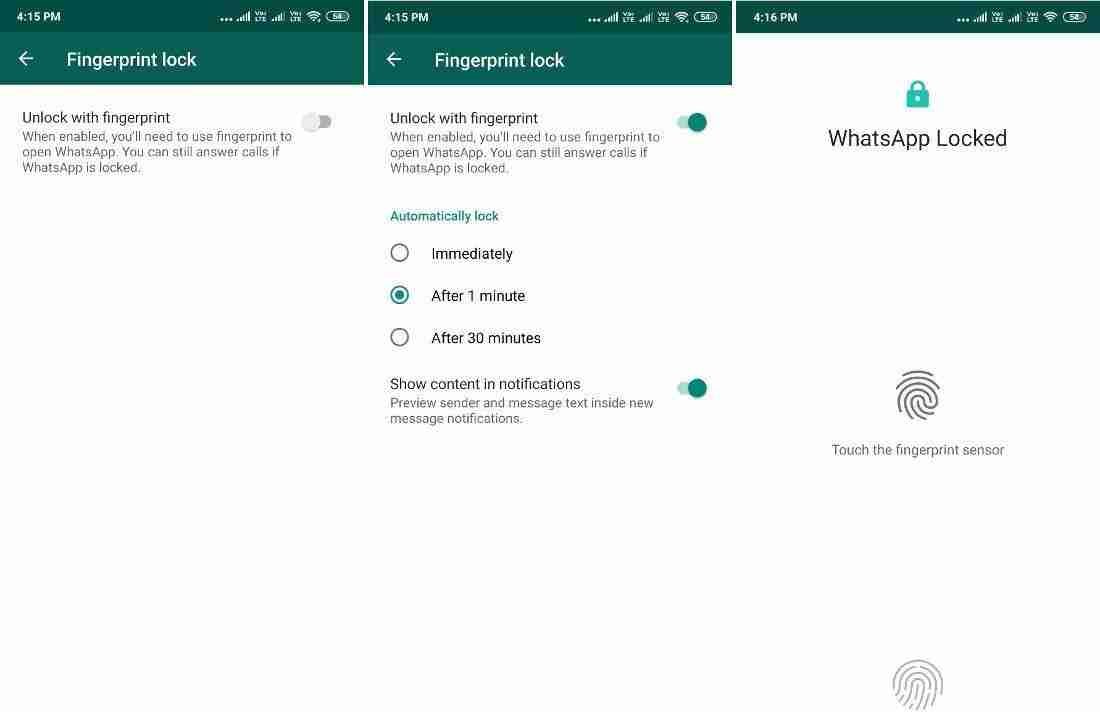 Third-party applications are not that reliable because these applications can be easily uninstalled, make sure not to consider these applications much.
Instead of these applications, you can use the built-in WhatsApp feature.
Here are a few more for you:
Steps to View & Delete Instagram Search History.
How to Know My Direct Message on Instagram Read or Not.
2. Make sure not to share your phone with anyone:
Anyone can install spyware software and can steal your data.
Anyone can read your personal data and steal the contact number or it can take advantage of your personal content.
Make sure not to share these data with anyone else.
3. Not to use the public WIFI:
Make sure not to use public WIFI because hackers can easily catch your device on the public WIFI, so make sure not to use it.
Instead of public WIFI, spend some money and use your mobile data. It can be more secure as compared to public WIFI.
These are the precautions you can adopt to avoid hacking.
Well if your WhatsApp account is already hacked or just hacked by someone then most probably you'll see unusual activity on your WhatsApp account.
Make sure about your profile picture, make sure your account is still opening or not, make sure about your contacts, and ask your friends if they received an unusual message from your account or not.
You can also shout out on other social platforms to aware that your account is hacked if someone receives something unusual make sure to report it.
You can also try to delete your WhatsApp account uninstall the application from your device and then install it again.
Want to get more about the topic:
Secrets to Get More Instagram Video Views.
Ways to View Private Instagram Account.
Bottom lines:
These are the best possible ways to hack your WhatsApp account.
If your WhatsApp account is already hacked make sure to ensure that and follow certain steps to stay protected.
Not to use any third-party applications.
These applications can be malware and suspicious applications.
They can spy on your data and can steal your personal information.
Tell me your story Is your WhatsApp account ever hacked?